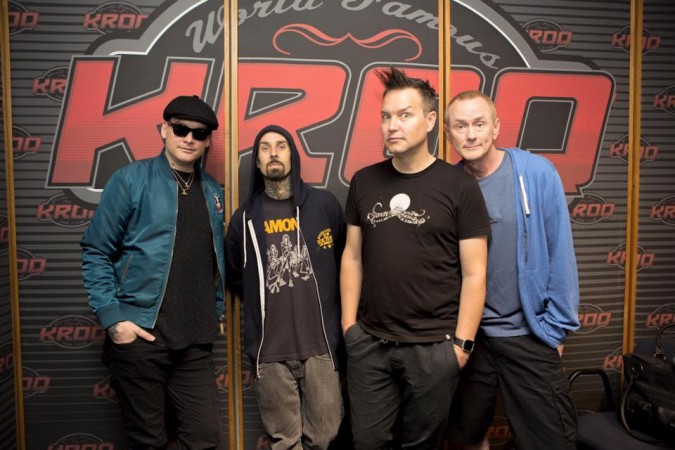 American punk/alternative rock band Blink-182 is making a comeback this year with its upcoming seventh studio album "California." After releasing the record's lead single "Bored To Death" in April, the band has now released another single, "Rabbit Hole," as a preview to the album which is set to release on July 1, 2016.
"Rabbit Hole" is a peppy song that has speedy guitar riffs, compelling bass lines and a sound rhythm section to add to its high-energy vibe. It borders around the punk rock space while having an alternative rock touch here and there. You might be reminded of the band's sound in the early 2000s when listening to it. Lyrically, the song is based on relationship issues. It talks about superstitions and restless nights caused by a certain kind of relationships.
"California" comes five years after the band's last record "Neighbourhoods." It is also their first since guitarist and founding member Tom DeLonge quit the band last year. Matt Skiba of Alkaline Trio fame has stepped in his shoes since then.
Going by the way the first two singles sound, "California" might just bring back the angsty surfer/punk rock sound that propelled Blink-182 to mass popularity in the late 1990s and early 2000s.
Check out the entire tracklist of "California" here:
"California" tracklist:
1. Cynical
2. Bored to Death
3. She's Out of Her Mind
4. Los Angeles
5. Sober
6. Built This Pool
7. No Future
8. Home is Such a Lonely Place
9. Kings of the Weekend
10. Teenage Satellites
11. Left Alone
12. Rabbit Hole
13. San Diego
14. The Only Thing That Matters
15. California
16. Brohemian Rhapsody