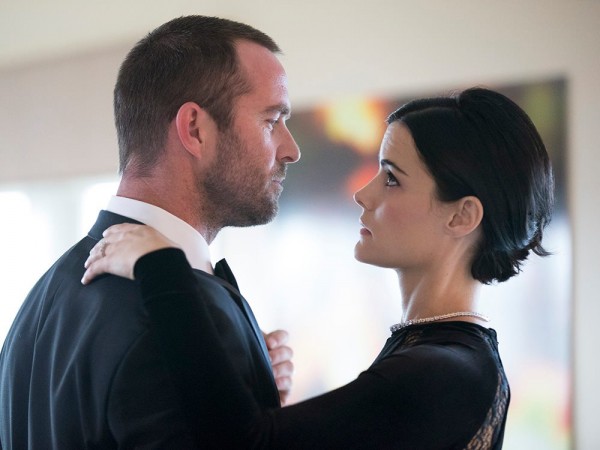 "Blindspot" Season 1 is getting as interesting as it could possibly get. Unrequited love, confused feelings, dangerous targets, gripping cases — the plot is keeping its fans all hooked. And the show now teases the "biggest twist of the season." Will it be out in episode 18?
CLICK HERE to watch "Blindspot" episode 18 live. CLICK HERE to watch "One Begets Technique" later online.
In episode 18 we will see that Jane and Kurt will team up with an ex-target to hunt down a criminal in the next episode. According to the synopsis, the two will get into an unlikely collaboration with FBI's former target to search for a threatening international criminal. Meanwhile, Jane will get suspicious orders from Oscar and she has to make a difficult decision as the task could put Weller's life at risk.
Now, we know that Jane and Kurt have feelings for each other, even though they hooked up with different partners in the previous episode. While Jane got close to ex-beau Oscar, Kurt shared steamy moments with his ex-girlfriend Allison. But, this doesn't change the fact that the two of them feel strongly for each other.
Will Jane and Kurt finally admit and act upon the unrequited love they have for each other in "One Begets Technique?" The promo of the upcoming episode kind of teases the same. The trailer clip shows Allison accidentally seeing Jane and Kurt hugging each other, and then confronting Kurt about it. Allison also asks him for some space, as she feels that there's something going on between him and Jane and that he is just using her to forget a woman he cannot be with.
The clip also shows Jane looking at her childhood photos and telling Oscar if he knows how hard everything has been for her. Meanwhile, Tasha tells Edgar that she gets a feeling that Mayfair is hiding something from the team.
The end of the video reveals that "all the lies and secrets are all building up to the biggest twist of the season."
Plot synopsis for "One Begets Technique" (via TV Guide) reads: "An unlikely collaboration forms when Jane and Weller reach out to a former target in order to hunt down a menacing international criminal. Meanwhile, Jane faces a tough decision when a dubious order from Oscar may endanger Weller."
"Blindspot" episode 18 titled "One Begets Technique" airs on Monday, April 18, 2016, at 10 p.m. on NBC.