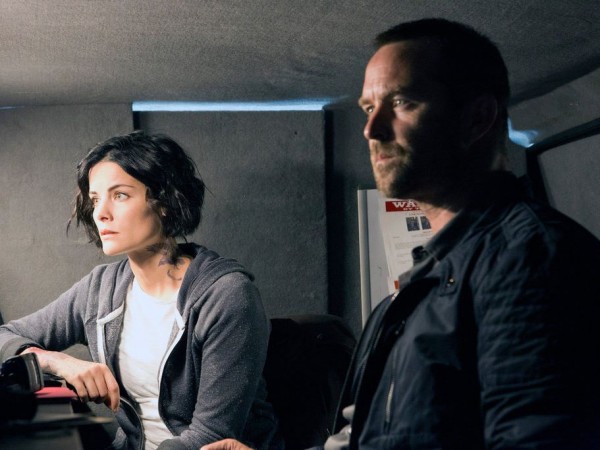 "Blindspot" Season 1 made an interesting comeback for the second half last week. With mysteries about Jane's past getting deeper, she is now even questioning her feelings and relationship with Kurt Weller with Oscar in the picture as well.
CLICK HERE to watch "Blindspot" Episode 12 titled "Scientists Hollow Fortune" live. CLICK HERE to watch it later online.
In episode 11, we saw one of Jane's tattoos led the FBI to bring down a group of terrorist who held passengers hostage on an abandoned island to make them create a device to disable all US military GPS satellites.
At the end of "Cease Forcing Enemy," Oscar tried hard to convince Jane to trust him. And when in separate invitations, both Weller and Oscar asked her to meet them, Jane chose to leave Kurt and met Oscar.
In Episode 12, Jane will meet someone who has been given the same drug as her and is suffering from the same memory loss as she is. But, this mysterious military man causes mayhem for Jane, Kurt and the FBI team and also causes triggers Jane's memory and she has a flashback about her military background.
The synopsis of the "Scientists Hollow Fortune" teases that a solider named Charlie goes on a shooting rampage, leading the FBI to bust a dreadful plot involving a scientist. Also, he will cause Jane to recall something about past life.
The promo video of the upcoming episode shows Weller interrogating Charlie about his identity, but they realise that Charlie, just as Jane, doesn't remember anything from his past and just has a bleak flashback about how he was being tortured in a medical facility. The team soon discovers that the solider has been injected with the same memory loss serum that Jane was given.
Meanwhile, Jane is reassessing her relationship with Kurt Weller, after she met Oscar. In the previous episode she chose to meet Oscar over Kurt. As Jane slowly put bits of her past life together, she realises that Oscar was someone the past-her loved madly, and also is the only person who knows all about her.
So, chances are strong that she might get back together with Oscar.
Plot synopsis of "Scientists Hollow Fortune" (via TV.com) reads: "A veteran goes on a shooting rampage at a military base, leading the team to uncover a dire plot involving a scientist. Meanwhile, the veteran's actions evoke some memories for Jane regarding her curious military background."
"Blindspot" returns with Episode 12 titled "Scientists Hollow Fortune" on NBC on March 7, 2016, at 10 p.m.