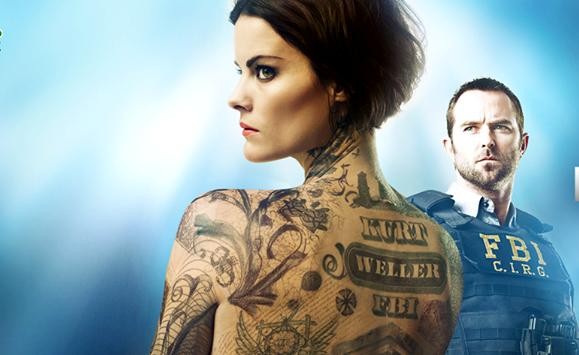 "Blindspot" Season 1 is on a long midseason break. And if you were expecting to watch a new episode of the series, this Monday, then you will have to wait a bit longer. The NBC series went on a hiatus, after airing Episode 10 titled "Evil Handmade Instrument" on Nov. 23, 2015. The fans can now expect to watch the premiere of the second half with Episode 11 only on Feb. 29, 2016.
The gripping midseason finale ended with the biggest shocker for Jane, who came to terms that she is solely responsible for her current state of being. And that she becoming a part of the FBI and Weller's team is not just a coincidence, but a result of a well-planned mission.
At the end of Episode 10 we saw Oscar, the one who Jane dreamt about all the time and who could actually be her former lover/fiancé, killing Carter to save Jane. He also showed Jane a clip which revealed some shocking truths about FBI and Jane's past life.
And now, when "Blindspot" returns with Episode 11, Jane will be seen discovering more about herself and FBI's ugly side. While how things will develop between Jane and Weller with Oscar's entry is still a mystery, a love triangle is speculated in the midseason premiere. But more importantly, the focus will be on how Jane will deal with all the new truth that she has learnt recently.
While Weller's feeling for Jane continue to be an issue in the next few episodes, Jane might have a change of heart and may turn cold in the wake to staying focused on her mission. Executive producer, Martin Gero has teased that the upcoming episode will feature Chief Inspector Fischer, who comes to the FBI headquarters to lead an investigation to find the mole on Agent Weller's team.
"He's going to play an OPR Agent — the Office of Professional Conduct. Basically he feels like maybe Mayfair is not running the New York Office of the FBI in the right way and certainly has some huge questions about how liable Patterson is in David's death. He likes to root out bad things, so he'll be in the mole hunt episode for sure," the EP said.
Now, is Jane the mole that OPR agent will be hunting down? We will know it when "Blindspot" returns with its midseason premiere.
"Blindspot" Season 1 is on a mid-season break and will return with on Feb. 29, 2016. For more information on the upcoming episode and live streaming details, don't forget to check back here.