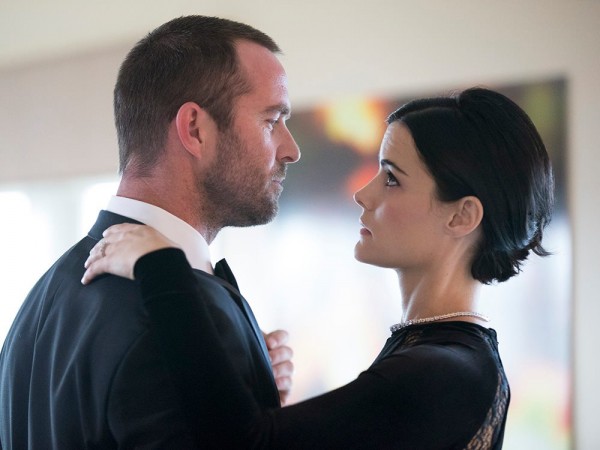 "Blindspot" Season 1 is enjoying a long midseason break, while the fans are eagerly waiting for the series to return for its second half. After airing the gripping Episode 10 titled "Evil Handmade Instrument" on 23 November, 2015, NBC is expected to air Episode 11 only on 29 February, 2016.
The midseason finale ended with Oscar -- a mysterious man with a tree tattoo -- killing Carter to save Jane. Oscar seems to be the one who Jane dreamt about all the time and he could actually be her former lover/fiance. At the end of the episode, Oscar shows a disturbing video of Jane making a shocking revelation.
And now, when "Blindspot" returns with Episode 11, the midseason premiere will see Jane Doe learning more about her old self and the ugly truth about the FBI, letting the viewers know more about the Orion.
According to the showrunners, a new character who is also affected by the same memory-wiping drug will throw some light on Jane's mysteries and Orion. "I can reveal that Jane isn't the only one who's been affected by the memory-wiping drugs. In fact, we'll get to meet someone else in a somewhat similar position, which sheds more light on Jane's training and on Orion," the showrunner told Entertainment Weekly.
Meanwhile, NBC has also released a promo for Episode 11, which reveals that Jane-Oscar will work together closely. In the clip, Oscar is seen telling Jane about FBI's ugly deeds over the past couple of years and how Jane was actually a victim of that.
"I know how hard this must have been for you, but you can trust him. After all, he's following your orders," Taylor is seen saying in the recorded video that Oscar shows to Jane.
"You'll have clear instructions and a playbook... You gotta stick to the plan," Oscar tells Jane.
Back in the headquarters, Kurt is seen arguing with Mayfair. He says, "We should tell her that we're doing this," Kurt tells Bethany. "Absolutely not!" she replies.
"Blindspot" Season 1 is on a midseason break and will return with Episode 11 on 29 February, 2016. For more information on the upcoming episode and live streaming details, don't forget to check back here.