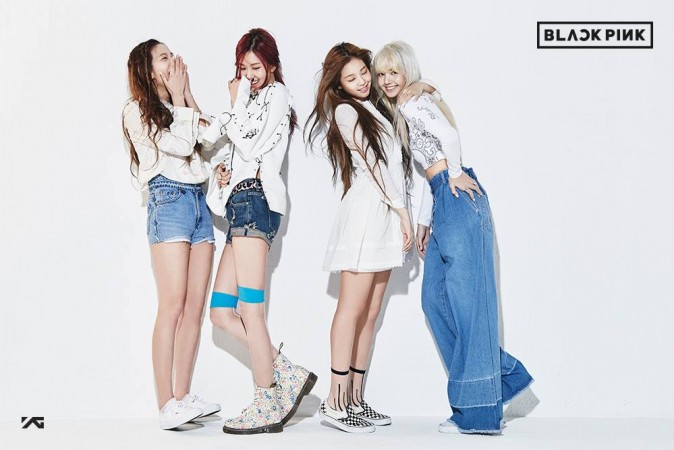 Blackpink and Dua Lipa's collaboration has landed them at number 36 making the South Korean girl band as one of the first female K-pop group to reach the UK Chart Top 40.
The English singer-songwriter, Dua Lipa, included a song collaboration with Blackpink on her deluxe edition album. The song features Jisee, Rose, Lisa and Jennie croone Korean verses in contract to Dua Lipa'sEnglish lyrics. Each band member has exceptional talent as solo artists rendering effortlessly to the single.
Dua Lipa's first self titled album has won her two Brit Awards for British Female Solo Artist and British Breakthrough Act. Lipa's "One Kiss" reached number one on UK singles chart.
The four member team marked their first foreign collaboration with Lipa and are also simultaneously working on their solo release of the members in the near future. Blackpink's agency YG Entertainment officially confirmed the release of solo tracks by each member with Jennie being the first member to make her solo debut.
Blackpink's single Ddu-Du Dhu-Du made the girl band the highest charting female K-pop artists on the Billboard Hot 100 hitting number 55 on the chart. Blackpink recently signed a global record deal with Universal Music group, launching their international career. YG Entertainment is working on the big individual launch focussing on their respective talents. Yang Hyun Suk, of YG Entertainment stated that "We will work closely with Universal Music Group, globally for the successful global debut and promotion of Blackpink". The agency also hopes to see the girls make it big through North American and European territories.
"Kiss and Make Up" is Blackpink's first collaboration with foreign artist and it has propelled Blackpink's career to all time high.