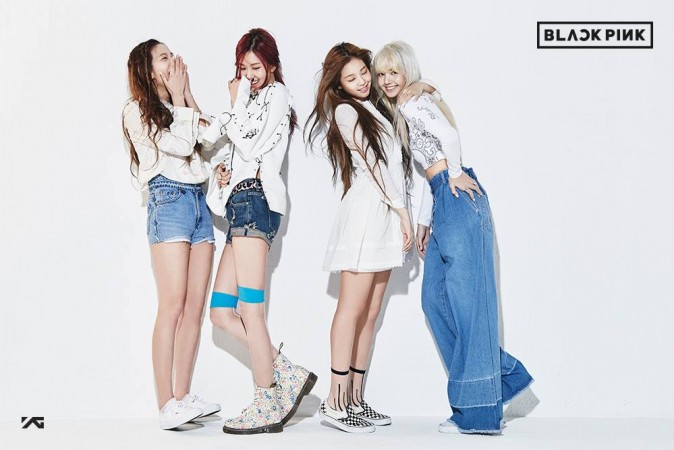 As BLACKPINK's debut date nears, YG Entertainment has been promoting its new girl group by posting several teaser images, band members' individual pictures and more. This strategy seems to have paid off as there is quite a buzz surrounding the company's latest update. On Friday, August 5, the entertainment company revealed the title of BLACKPINK's debut track which will be released on August 8 at 8 p.m. KST.
If you are wondering what the four member girl group's debut title track is called, then according to the entertainment label, BLACKPINK's first song is titled "Boombayah." A recently released teaser poster includes Rosé, Lisa Manoban, Jennie Kim and Kim Jisoo looking quite fierce as the caption reveals when fans can expect to see the debut track.
The teaser also indicates that the band's title track "Boombayah" is produced by Teddy Park, who has written the lyrics with Bekuh Boom. Although YG Entertainment hasn't released any more information about "Boombayah," the band members' do look like poster girls for a hip-hop band and perhaps fans can expect a debut song dripping with funk, R&B and pop beats.
YG Entertainment's second girl group will debut seven years after 2NE1 stamped their identity in the K-pop scene. Members of BLACKPINK, who've been trainees at YG Entertainment for the past six years have spent two years preparing for their debut and have recorded three music videos (MV). However, Soompi quoted a source as saying that the band will only release two MVs. It is likely however that the rest of the music videos will be released through the course of the year.