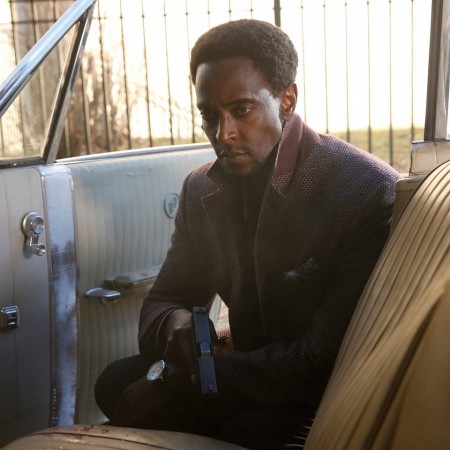 "The Blacklist" Season 3 is pushing its way through into the future episodes with a very intense and gripping plot. The focus of the series currently is Liz and her unborn baby and how Tom and Red are doing all that they could to save both of them. But will they succeed in doing so in episode 18?
CLICK HERE to watch "The Blacklist" Season 3 episode 18, titled "Mr. Solomon: Conclusion," live online. To watch it later online CLICK HERE.
In episode 17, we saw the return of Mr Solomon, and while during the entire episode, the task force believed that he has come back to steal a tactical nuclear weapon; the investigations revealed that the nuclear weapon plot was just to divert the FBI's attention from Solomon's real target: Liz.
After discovering this, Red rushed to the church where Tom and Liz were about to get married, but on reaching there, he realised that Solomon's men had already surrounded the church and demanded Liz to come out. A major firefight breaks out, but Liz and Tom managed to escape, still unmarried.
Now, in episode 18, we will see the gripping action continuing, as NBC has promised that fans will be in for the "biggest shock of all." The synopsis of the episode teases that one of the team member's life will be in grave danger and that Tom and Liz will be impacted by some unexpected complication.
But, the promo of "Mr. Solomon: Conclusion" hints that everything is not going to be fine. Fans will for the first time see Red, who usually is good at keeping calm, getting really worried and disturbed in the upcoming episode.
The clip shows that though Tom and Liz managed to escape from the church, Solomon's men find out their whereabouts. Liz is seen shooting out of the wedding car towards a car that's chasing them, but this leads to a car crash. And then, Tom is seen rushing Liz to the hospital.
And a scene in the promo shows Liz in the ER and the doctor informing Red that they will have to perform C-section to save the baby. But it looks like the procedure will not go as planned and the situation makes Red anxious.
So does this mean that Liz may lose her baby? Will Red blame himself for Liz's condition?
Plot synopsis for "Mr. Solomon: Conclusion" (via TV Guide) reads: "Conclusion. A team member falls into grave danger due to a tragedy, leading the task force to rely on Red and his unorthodox methods. Meanwhile, an unforeseen complication impacts Tom and Liz."
"The Blacklist" Season 3 episode 18, titled "Mr. Solomon: Conclusion," will be aired this Thursday April 14, at 9 p.m. on NBC.