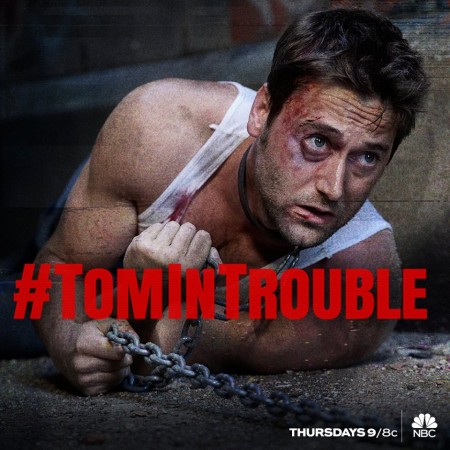 "The Blacklist" Season 3 has gone on a long break after it aired Episode 16, "The Caretaker" last week on Feb. 25. The NBC series will not air any new episode as per schedule on Thursday, March 3, 2016. The fans can now expect to watch Episode 17, "Mr Solomon" only on April 7, 2016.
Last week in Episode 16, we saw things didn't go too well between Liz and Red as she discovered that he was hiding details about her mother's survival from her. And it showed that she wanted to cut all ties with him. In "The Caretaker," we also saw Tom told Liz that he was a changed man and wanted to start a family with her. The upcoming episode will see the repercussion of the revelations made between Liz and Red.
Now, though the network hasn't released any official synopsis for Episode 17, the promo of "Mr Solomon" teases a "Red Wedding." The clip shows Liz getting ready for the wedding, while Tom is waiting for her at the altar and everything seems to be going smooth until Red arrives and tries to convince Liz not to marry Tom.
The video shows Red telling Liz that she should rethink her decision to marry Tom as he's not the man she thinks he is. He also tells her that men like Tom never change and that he is a criminal.
But this doesn't seem to change Liz's mind, who is seen walking down the aisle in the clip. And at the end of the clip, the words "Red Wedding" flashes and shows Red holding a shotgun along with a group of armed men. The words "'Till death do they part" are then heard, and Liz is seen crying, before the video fades out.
This clearly hints at some brutal consequences and it looks Red is ready to go to any extent to stop Liz from marrying Tom. Speculations are running wild that Red will actually end up killing Tom in Episode 17 "Mr Solomon."
"The Blacklist" Season 3 is on break and will return with "Mr Solomon" on April 7, 2016. For more information on the upcoming episode and live streaming details, don't forget to check back here.