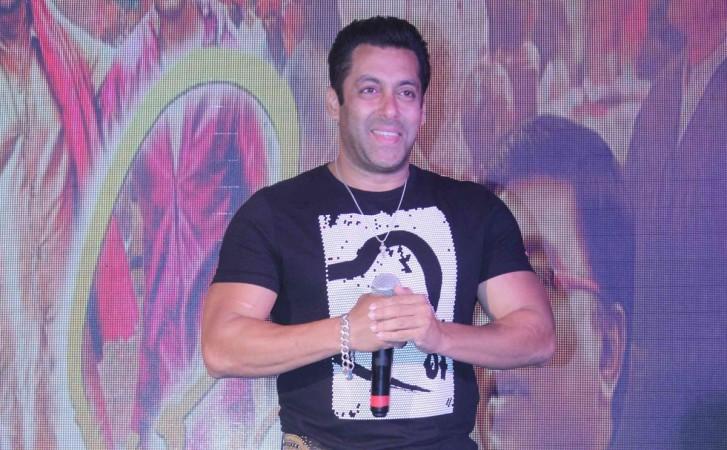 After Salman Khan had pleaded not guilty in the Blackbuck poaching case, arguments on his appeal against a trial court's conviction has ended March 17 at Rajasthan High Court, reports Press Trust of India. Salman is accused of hunting two blackbucks (chinkara) with a weapon whose license had expired. Blackbucks are a protected animal under the Wildlife Protection Act.
Salman's counsel, Mahesh Bora, argued that there was no material evidence against the actor, adding that he did not kill the blackbucks and was not possessing any weapon, the report said. Moreover, the lawyer also said that the driver's statement cannot be considered as he was never available for examination. Harish Dulani, driver of Salman's vehicle during the incident, is the prime prosecution witness.
Earlier, Salman had told the court that he was innocent and was framed by the forest officials. The actor had even said that the forest officials had forced him to sign a statement, which stated that Salman had ordered a person named Uday Raghvan to bring the arms from Mumbai.
Salman was sentenced to one year in jail Feb. 17, 2006, by the trial court in this case. While Salman had appealed at the high court against the conviction, the state government had also appealed for enhancement of Salman's jail term.
The report said that arguments on both Salman and the state's appeal have ended March 17. The Chinkara poaching case was filed against Salman after the actor allegedly killed two blackbucks at Kankani village near Jodhpur Oct. 1, 1998. The incident happened when Salman was shooting for the movie "Hum Saath Saath Hain." Apart from Salman, co-stars Saif Ali Khan, Sonali Bendre, Tabu and Neelam were also accused of being part in the act.