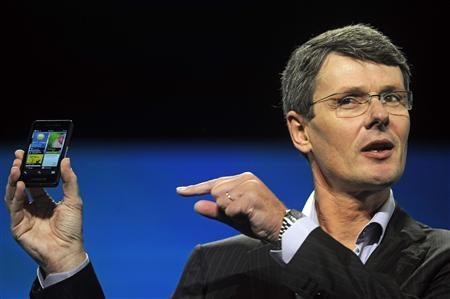 A month after the release of BlackBerry Z10 touch-screen smartphone, one of the company's executive was reported to have said that a new BlackBerry tablet PC will hit markets this year.
Sarim Aziz, Head of Developer Relations, Asia Pacific, BlackBerry, at a recent launch event of Z10 smartphone in Mumbai had reportedly said that the company had plans to launch a BlackBerry 10 OS based tablet in 2014.
Soon after the report got published, BlackBerry released a note that Sarim Aziz was misquoted about the new tablet device. The company clarified that Aziz was in fact referring to the release of the BlackBerry 10 OS update to its current Wi-Fi and 4G based PlayBook tablets this year.
Another new report which is sure to bring cheers to BlackBerry fans is that the company has confirmed to release 30,000 more apps to the current collection of 70,000 plus apps by the end of July.
"We (BlackBerry) are going to hit 100,000 mark before July. We have made commitment that within six months of launch we are going to have over 100,000 apps available for BlackBerry 10," said Aziz.
BlackBerry's lack of apps compared to rivals Android and Apple iOS has been a major drawback for the Canadian company to market its Z10 smartphone. The new addition of apps will certainly boost the company's prospects in the coming months.
BlackBerry Z10's QWERTY based smartphone sibling, Q10, is expected to hit stores around the second quarter of 2013.