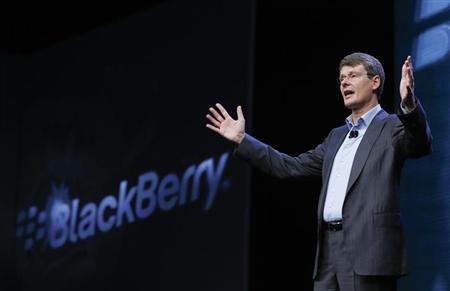 Canadian smartphone maker BlackBerry on Wednesday (18 September) unveiled its first ever 5.0-inch smartphone, BlackBerry Z30.
"The new BlackBerry Z30 smartphone builds on the solid foundation and engaging user experience of the BlackBerry 10 platform with features like the powerful BlackBerry Hub, its exceptional touchscreen keyboard and industry leading browser," said Carlo Chiarello, Executive Vice President for Products at BlackBerry.
"The smartphone rounds out the BlackBerry 10 portfolio and is designed for people looking for a smartphone that excels at communications, messaging and productivity. Having apps like the full Documents To Go suite that comes preinstalled, together with its 5" touch display, the BlackBerry Z30 smartphone gives you a best in class productivity experience on the go."
BlackBerry Z30 sports a 5.0-inch super AMOLE display and runs on the new BlackBerry OS v10.2 powered by a 1.7GHz processor with quad-core graphics engine.
It ships with a 2880 mAh battery which is capable of running the smartphone close to 25 hours under 'mixed' use, a notch-up from its flagship touch screen BlackBerry Z10 smartphone which boasts of a 1800 mAh battery.
BlackBerry claims that the new phone has the 'Paratek Antenna' with advanced technology that can dynamically tune reception to strengthen signal in low network-connectivity areas. The phone is also beefed up in terms of audio system; it comes with 'BlackBerry Natural Sound' stereo speakers which is said to produce more realistic sounds while video chatting.
BlackBerry did not give much away about the key specifications of the new phablet. There is no mention of key features such as camera, chipset type, RAM and storage capacity, or the price, leaving many BlackBerry fans guessing.
However, the company has confirmed that it will release BlackBerry Z30 next week in the UK and Middle East. Other markets are expected to receive shipments in the holiday season. It was also announced that the old handsets - BlackBerry Z10, Q10 and Q5 running BB 10.0 OS, will receive the v10.2 firmware update in mid-October.
Here is the BlackBerry Z30 video: