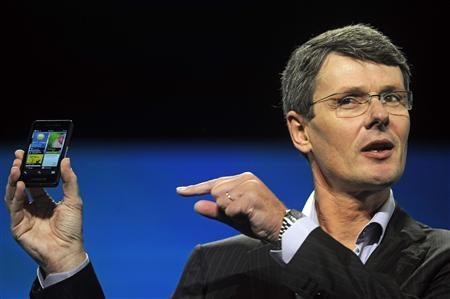 LG's Optimus G and BlackBerry's Z10 have finally made their way to India which is one of the world's fastest growing smartphone markets.
A few days ago, LG Optimus G made its India debut after more than three months of its global launch in November last year. Canadian smartphone maker BlackBerry without further delay launched its flagship BlackBerry Z10 device in the sub-continent which is one of the company's biggest markets.
So which smartphone has more tricks in its bag to get the attention of Indian consumers?
Here is a Breakdown of Comparison Between LG Optimus G and BlackBerry Z10:
Model

BlackBerry Z10

LG Optimus

Display

4.2-inch display with

1280x768p resolutions

(356 pixel per inches)

4.7-inch TrueHD IPS display with 1280x768p resolutions

(Pixel density: 320 ppi)

OS

BlackBerry 10 OS

(has more than

70,000 Apps)

Android v4.1 Jelly Bean OS

(has more than 675,000 Apps)

Processor

1.5 GHz Dual-core Qualcomm Snapdragon S4 Plus processor

Quad-core Snapdragon S4 Pro processor with 1.5GHz

CPU speed

GPU

Adreno 225

Adreno 320

Internal

memory

2GB RAM

2GB RAM

Storage

capacity

16GB, expandable up to 32GB

32GB

Camera

Rear:8.0-megapixel camera

Front:2.0-megapixel camera

Rear:13.0-MP with LED Flash Support

Front:1.3-MP

Network

3G & 4G/LTE in select market

3G & 4G/LTE (not available

in India)

Battery

1800 mAh

Standby time up to 13 days

2,100 mAh with standby time up to 335 hours(almost 14 days)

price

Around ₹43,500

Around ₹30,990
Remark:
Considering the above comparison, LG cites victory with a quad-core processor as against BlackBerry Z10's slower dual-core processor.
BlackBerry Z10 has another drawback; its mobile OS BlackBerry 10 is very new in the mobile OS arena and has just over 70,000 apps. On the other hand, LG Optimus G, which runs on the Android OS, is a well-established ecosystem with a big collection of more than 675,000 apps.
In an emerging smartphone market like India, it remains to be seen whether the price or the brand value will play a part in leading consumers to choose LG Optimus G or BlackBerry Z10.