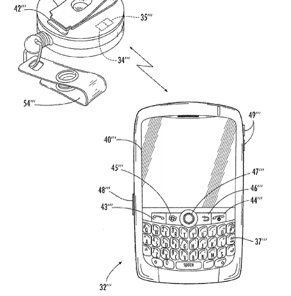 Canadian mobile manufacturer company Blackberry has won 26 new patents this week.
As reported by Bloomberg, these 26 patents include some important ones, such as wearables, user interface for conference calling, extended security and new handsets. The patents have been awarded by the US Patent and Trademark Office (USPTO).
There are already rumours that Blackberry has started working on a few wearable devices, and they are expected to announce them soon.
One of the patents involve unlocking a smartphone through a wearable device, and without entering any passcode. Through this technology, the user will be able to pair a wearable smartwatch with a smartphone automatically.
Another patent is a case, which will allow the user to take notes on it without opening the screen.
Blackberry has also confirmed a new smartphone, which may roll out for next year's Mobile World Congress in Barcelona. The device is expected to be a full-touch phablet smartphone with a QWERTY keyboard.
The Canadian smartphone company has lost much of its ground because of Android alternatives. Still, Blackberry stands as one of the few who still innovates and bags patents every year.
The recent success of Blackberry Passport might have inspired them to recover the market they lost. According to sources, they are soon bringing out Blackberry Classic, which will be launched by November.
This device is a lookalike of Blackberry's previous flagship model Bold 9900, and features a touch screen along with a physical keyboard.
A few weeks ago Blackberry announced the launch of at least one exceptional phone every year. We expect them to release a few more exciting device by MWC.