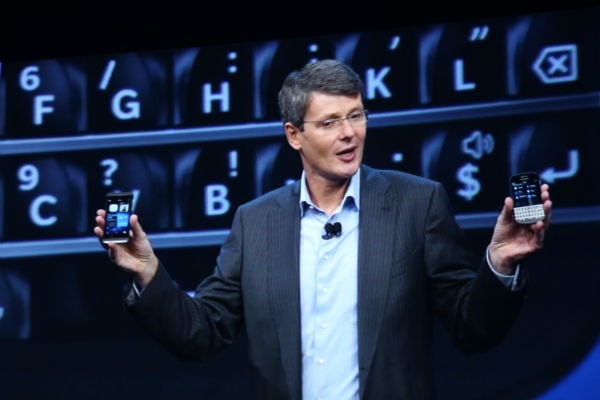 Canadian smartphone maker BlackBerry is reportedly working on a full touch-screen handset dubbed as BlackBerry A10 which is expected to be launched later this year.
Amrican technology media house, CNET reported that the BlackBerry is planning to launch touchscreen smartphone A10, successor to the company's flagship handset Z10 in November, ahead of the Christmas holiday season this year.
The report also hinted that the new device would hit the stores first in US with the partnership of network carrier - Sprint Nextel - coincidentally the very telecom operator which declined to sell BlackBerry Z10 earlier this year.
Sprint "saw what was in the works and felt the A10 was worth the wait," CNET quoted the source familiar with its plans.
Once A10 makes its debut in November, BlackBerry is expected to project the new phone as the top-tier model of the company and push Z10 and the QWERTY phone Q10 to mid-tier range.
The Canadian company was reportedly under pressure to launch A10 at the 'BlackBerry Live Conference' in Florida, USA on 15 May, but chose to delay the announcement at the eleventh hour as it wasn't ready and probably wanted to avoid killing Q10 sales in emerging countries. BlackBerry Q10 made its India debut just a couple of days ago for ₹44,990.
BlackBerry A10 A.K.A Project Aristo is pegged to sport a bigger 4.6-inch Super AMOLED display running on new BlackBerry OS v10.2 powered by 1.5GHz Qualcomm Snapdragon quad-core processor.
The company launched entry-level QWERTY smartphone BlackBerry Q5 at recfent event and it will go on sale in select regions of Europe, Middle East, Africa, Asia, Asia-pacific and Latin America early next month.