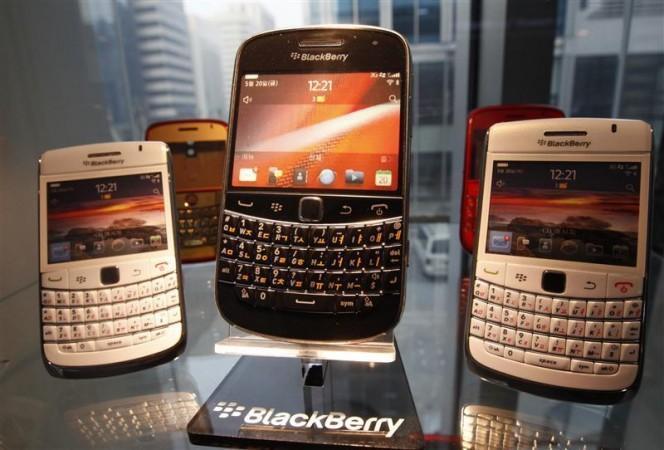 BlackBerry, the brand that has taken beatings owing to various reasons, is pushing its limits to keep itself afloat in cut-throat competitive business.
The Research in Motion (RIM), has decide to re-launch itself into the fray of Code Division Multiple Access (CDMA) technology as the demand for CDMA is likely to surge in India.
The Canadian company will now reintroduce its now-virtually-defunct model Curve 8530 at relatively lesser than the initial price. The Curve 8530 was the CDMA version of BlackBerry's Curve 8520, which was priced at Rs 13,500.
Observing that there are no wide-range of options to the customers on CDMA mobile phones, unlike Global System for Mobile Communications (GSM), the BlackBerry maker is to narrow down into this apparently-forbidden side, creating alternative options in mobile markets.
Indian mobile markets are mainly dominated by the GSM phones and controlled by big players like Bharti Airtel, Vodafone, and Idea. However, when it comes to CDMA, there are relatively very less smartphone manufactures and seemingly less-competitive.
Commenting on the same, RIM India Head of CDMA business Francis Jose said: "The CDMA technology has been known to provide great data experience and smartphones ensure that. Thus, smartphones are getting popular day by day, but a majority of these are on GSM technology."
"While CDMA mobile phones have been popular, there is a very little choice for consumers when it comes to CDMA smartphones. And that is why we are re-launching Curve 8530," he added.
Further Jose added that people are ready to pay top dollars for good service and said, "This will not only help users who are looking at more smartphone options for CDMA, but will also ensure that more CDMA users can move to smartphones."
The BlackBerry market slumped in recent past, thus it hopes to ride out of the storm by focusing on CDMA market. As an acknowledgment to its suffered business, the BlackBerry posted loss in the last financial year.
The RIM announced a net loss of $125 million for the three months ended March 3, 2012 compared to net income of $934 million in the same quarter of fiscal 2011.