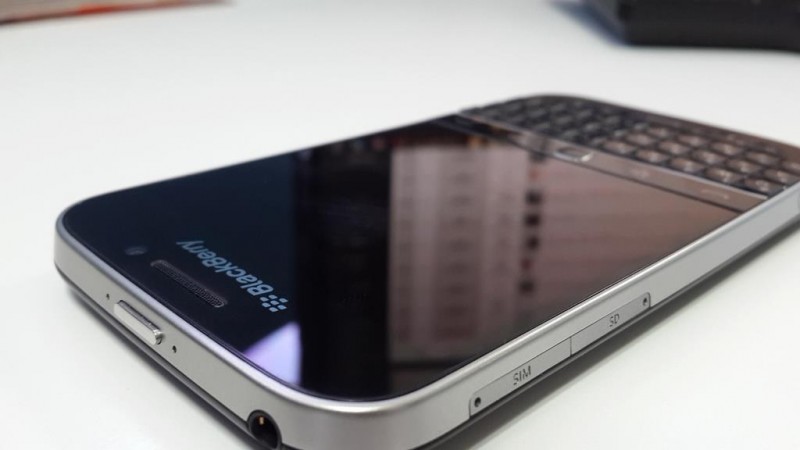 Former Canadian smartphone-pioneer BlackBerry has confirmed an end to the sale of the company's flagship QWERTY-handset Classic.
BlackBerry Classic, which was launched in 2014, failed to turn things around for the company and this apparently has forced BlackBerry to pull the plug on the device.
Ralph Pini, the Chief Operating Officer and General Manager, Devices at BlackBerry, confirmed the news on the company's official blog. "To keep innovating and advancing our portfolio, we are updating our smartphone lineup with state of the art devices. As part of this, and after many successful years in the market, we will no longer manufacture BlackBerry Classic," Pini said in a statement.
"The Classic has long surpassed the average lifespan for a smartphone in today's market. We are ready for this change so we can give our customers something better – entrenched in our legacy in security and pedigree in making the most productive smartphones," Pini added.
Also read: Blackberry Classic Review: Reincarnation of Bold with Significant Improvements
BlackBerry Classic's lacklustre sales in the first quarter of 2016 cost the company more than $670 million, the biggest loss in two years, IANS reported.
In 2015, the company launched the Android-powered premium handset 'Priv' with slider QWERTY keypad. Even this bombed in the market, perhaps due to its exorbitant price tag.
BlackBerry has announced that it will bring a string of new Android-powered devices in 2016 and also in the following year, while providing BB10 software support to Classic and other previous devices with v10.3.3 update next month, with a second update scheduled for 2017.
From what we have gathered so far, BlackBerry is scheduled to launch at least a couple of phones in the mid-range category later this year. In April, BlackBerry CEO Chief Operating Officer John Chen, confirmed in an interview with The National the launch of two Android phones — one having a physical keyboard, and the other with a full touchscreen.
Stay tuned for more updates.