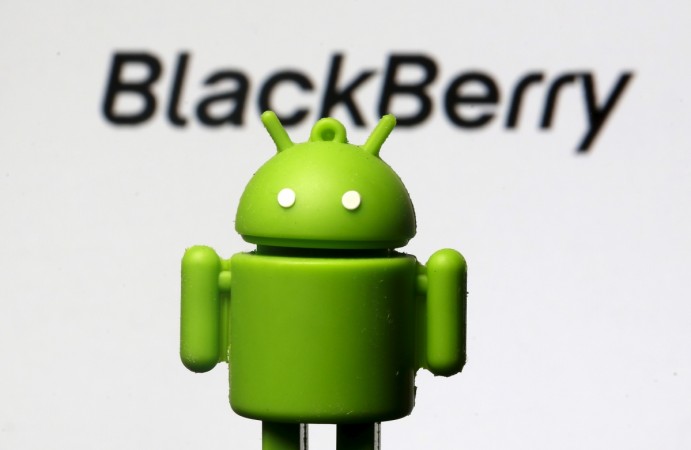 BlackBerry is working on a new Android smartphone, which is expected to be launched soon in the market. BlackBerry DTEK60, which is going to be the company's latest flagship, was spotted on the company's official website shortly before the listing was taken down. But the phone has appeared on the official FCC website under the model number BBA1001, confirming the imminent release of DTEK60.
The US FCC listing for BlackBerry DTEK60 doesn't give away much info on the device, but it certainly paints a picture of what to expect from the device in terms of design. The listing has a drawing of the back of the phone with measurements, which suggest a 162mm (6.4-inch) diagonal screen.
As per the drawing, the BlackBerry DTEK60 measures 153mm x 7mm (or 6 by 3 inches), a camera placed at the top center, Liliputing reported. The FCC listing also says the DTEK60 supports 802.11ac WiFi, Bluetooth 4.2, NFC, and GSM LTE and HSPA+ networks.
But this isn't the first time BlackBerry DTEK60 has been spotted in the wild. According to earlier reports, where the specifications of the device were leaked, the unannounced BlackBerry phone will have a 5.5-inch 2K display, a Qualcomm Snapdragon 820 chipset, 4GB RAM and 32GB storage.
BlackBerry DTEK60 is being called internally as Argon and succeeds the DTEK50, which was launched in July with Snapdragon 617 processor and other premium features. As one can presume, the DTEK60 will have superior features than its predecessor.
Rumours indicate that the DTEK60 will sport a 3,000mAh battery with Quick Charge 3.0, USB Type 2.0 Type-C connectory, a fingerprint scanner, a 21MP rear camera and an 8MP front snapper. Going by these specs, the upcoming handset will be priced higher than $299, which was the price of DTEK50 at launch.