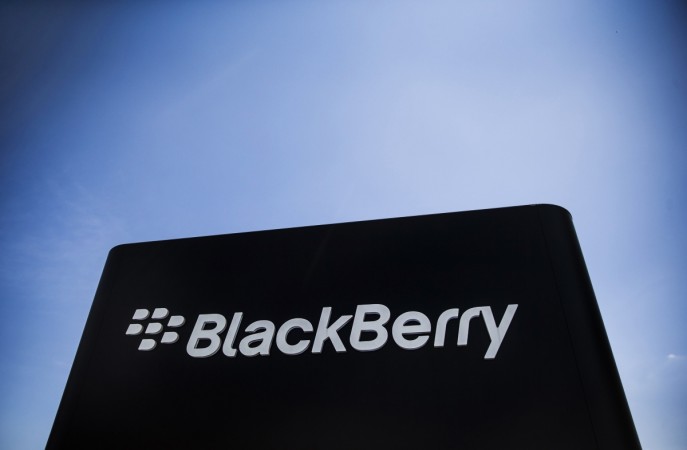 Hands-on images of the long-rumoured BlackBerry device aka Venice have leaked online revealing key design elements of the flagship phone.
Taiwanese blog Tinhte has posted a series of Venice pictures, confirming that BlackBerry will indeed keep the QWERTY key-pad intact with front-facing speakers. However, there will be a sliding option on the phone.
In the pictures, we also see the rear-side of the phone with textured (diagonally striped) shell, which looks to be made of premium materials -- probably hard polycarbonate. And on the top, the company has incorporated an silver-hued circular camera-module with specifications engraved on it. It reads 18MP camera with OIS (Optical Image Stabilizer) and fast auto-focus features. [View the BlackBerry Venice images, HERE]
In the front, the display looks stunning with rich colour out-put. We cannot ascertain the pixel density of the BlackBerry Venice screen, but rumour has it that the device will boast QHD (aka 2K: 2560x1440p) resolutions. That seems possible since the QHD screen based devices have become a standard norm in the flagship category.
It is believed that the device will run on the Snapdragon 808 Hexa-core (1.44 GHz Quad-core Cortex-A53 + 1.82 GHz Dual-core Cortex-A57) processor with Adreno 418 graphics engine and 3GB RAM, just like the LG flagship G4.
BlackBerry is expected to come with new commercial moniker for Venice before the official launch and the device will be made available at all major US cellular service providers (AT&T, Sprint, Verizon & T-Mobile), reported Phone Arena, citing a source.
Going by a series of reports flooding the internet, BlackBerry Venice launch is just around the corner. The Canadian smartphone maker is betting high on the new Android phone to make a come back to the smartphone business, which it used to rule back in early 2000.
Stay tuned for more updates.