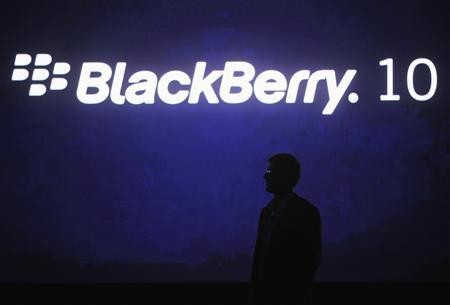 Canadian smartphone maker, BlackBerry has released the 10.2 beta SDK of its latest BlackBerry 10 operating system for developers.
The BlackBerry 10.2 beta SDK brings the much-awaited Android 4.2 Jelly Bean runtime, which helps to port more Android app to BlackBerry.
In addition to the Android 4.2 Jelly Bean app support, the 10.2 beta version also includes an updated Adobe Air 3.5 that comes with Stage3D for accelerated OpenGL graphics.
The release is just a beta version and currently available only for developers on BlackBerry 10 Dev Alpha B and C devices and also on the BlackBerry 10 OS running Z10 and Q10 smartphones.
The beta version can be downloaded from BlackBerry's developer page.
BlackBerry confirmed the details about its coming 10.2 OS update at the BlackBerry Live Event, Orlando in May. As promised earlier, the company has released the BlackBerry 10.2 beta SDK on time.
According to the earlier reports, the BlackBerry 10.2 update will bring a number of new features including better multitasking, improved USB capabilities, Wi-Fi Direct and support for Android Jelly Bean apps.
Reports also suggested that the following new features will be included in the BlackBerry 10.2 OS update:
Android Jelly Bean Support: BlackBerry devices running BB10 platform will now support for Android Jelly Bean Apps.
Headless apps: Headless apps will run in the background or be triggered instead of showing up and running as a pane.
USB Host Capability: This feature allows an improved USB connectivity for BlackBerry devices to transfer files.
WiFi Direct and Miracast: This allows BlackBerry devices to connect each other using Wi-Fi instead of connecting through a router. The Wi-Fi Direct will act like Bluetooth, but use the Wi-Fi connection to transfer files faster. Miracast will be used for high bandwidth transmission of video to an external display.
Flurry Analytics: Flurry helps to understand how BlackBerry users interact with their mobile applications. This feature helps developers to create better apps.
Smart cards: Smart card support will allow BlackBerry 10 devices to act as access cards via NFC.
Altimeter: The altimeter or an altitude meter allows developers to make apps that can use altitude information.
Geofencing: Geofencing on BlackBerry smartphones will allow developers to create apps that work depending on the exact area you are in.