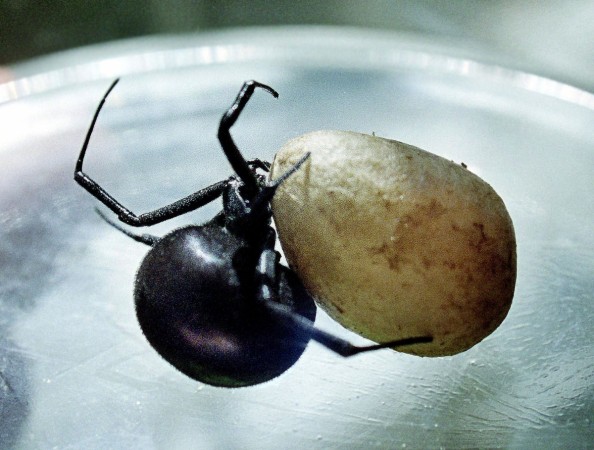 In the latest black widow case, a 67-year-old Japanese woman, who is assumed to be responsible for the deaths of at least one of her six former partners, was arrested on Wednesday for fatally poisoning her husband with cyanide.
Chisako Kakehi was arrested by the Kyoto police following investigations into the death of her 75-year-old husband in December 2013, just a few months after the couple married. According to the Japanese media, traces of cyanide were found in his body.
Reports note that cyanide was also found in the blood of a 71-year-old partner, who died after falling while riding a minibike in 2012. At the time it was assumed that he died of heart disease.
Kakehi lost her first husband in 1994, and in 2006 her second husband died of a stroke aged 69. Her third marriage ended in 2008 with the death of her 75-year-old partner, and a boyfriend suffering from cancer died a year later. Another boyfriend is said to have become suddenly ill after the couple ate together at a restaurant, according to a Jiji Press report cited by AFP.
Officials investigating the recent death suspect that she could have killed the men for insurance or inheritance money, and according to AFP, she has received a combined asset of 800 million yen or $6.8 million in insurance money and other assets following the deaths of her seven exes in the last two decades.
Police also believe that she is involved in at least some of the deaths. "We can't say how many now... Given their advanced age, we have to proceed carefully to judge whether their deaths were actually the result of foul play or not," an investigator told AFP by phone.
However, when questioned by reporters earlier this year, the 67-year-old said she was innocent. "If people suspect murder, I'd find it easier to bite my tongue off and die."
In recent years, Japan has had a case of many black widows, named after the female spider that devours its mate after mating. In 2012, Kanae Kijima and Miyuki Ueta were convicted for killing multiple men who they dated for money.