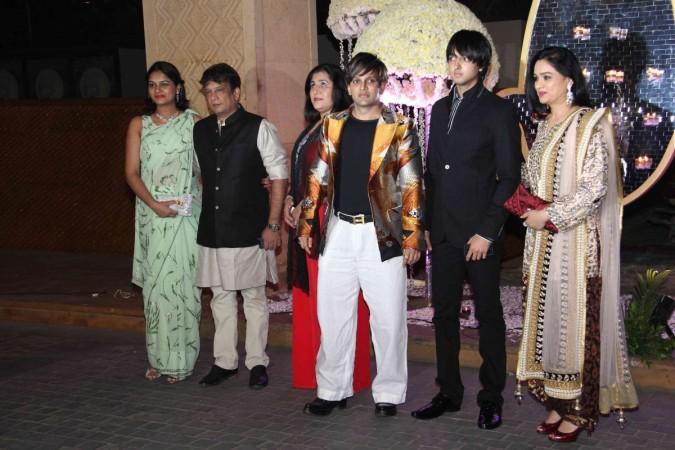 Yash Birla is one of the seven Indians named publicly in Switzerland's Federal Gazette as holding Swiss bank accounts and being investigated by the income-tax authorities in India.
The rest include a Delhi-based businesswoman Ritika Sharma, Sneh Lata Sawhney, Sangita Sawhney, Gurjit Singh Kochar and Sayed Mohamed Masood, who is being probed for running a Ponzi scheme, referred to as 'City Limousines scam'. Another person associated with the scam, Chaud Kauser Mohamed Masood, has also been named in the gazette.
Yash Birla is the son-in-law of late realty and liquor baron Ponty Chadha, reports Livemint.
As part of its efforts to root out the menace of black money, Indian authorities have been putting pressure on Swiss officials to reveal names of Indians having accounts in Swiss banks.
Some details of Sayed Masood Jamadar, the mastermind behind the Ponzi scheme carried out in Mumbai through City Limouzines (India) Ltd, were earlier shared by Swiss authorities with Indian authorities. Sayed's accounts were also frozen by the Swiss authorities on the request by the Enforcement Directorate (ED).
Besides, Indian authorities have asked for more details about him and Chaud Kauser Mohamed Masood.
The Swiss Federal Tax Administration has asked the seven Indians to file their appeals within 30 days before the Federal Administrative Court to avoid their details to be shared with Indian authorities under the 'mutual assistance' treaty on tax matters.
Gurjit Singh Kochar is married into the Chadha family.
Responding to the development, finance minister Arun Jaitley said "this should serve as a "sufficient indicator to those with unaccounted wealth abroad about the action to follow."
"The era of tax haven has come to an end and it's no longer safe to keep the assets abroad illegally," he added.
The Yash Birla group said "no individual bank account in his name or under his control".
The NDA government had promised to bring back black money stashed outside the country during its election campaign last May. Recently, the government passed a bill to deal with black money.