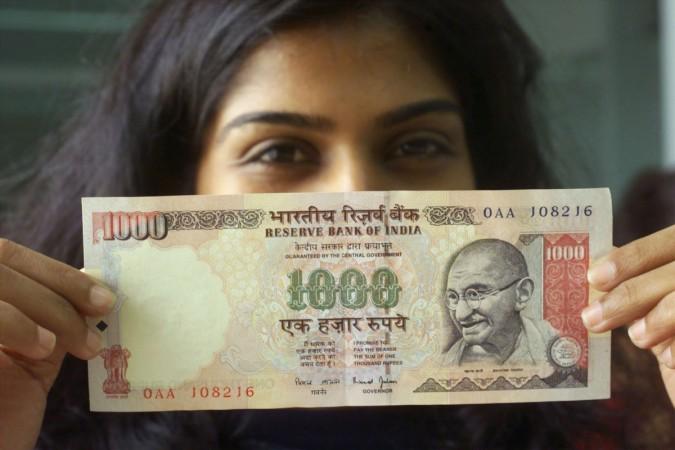 In the first major expose on black money, Rs 4,479 crore has been found to be stashed away in Swiss banks by 339 Indians, while Rs 14,958 worth of domestic unaccounted wealth has been traced, even as compelling measures to check the menace was recommended by the Special Investigation Team (SIT).
SIT, a body constituted by the Supreme Court, has recommended amendments to laws to make tax evasion of over Rs.50 lakh a 'predicate offence' or a serious crime to facilitate necessary action under the Prevention of Money Laundering Act (PMLA). Apart from that SIT has also suggested for changing of laws to provide for confiscation of domestic properties of those with illicit assets abroad. Of the 13 recommendations, imposing a threshold of Rs 10-15 lakh on holding and transporting cash to check the black money menace was also included, reports The Times of India.
Prosecution of 79 of the 628 Indians, who figured on a list of account holders in HSBC's Geneva branch, has begun after scrutiny, says SIT.
Going by a report of the SIT submitted to the court, parts of which were released by the government on Friday, no balance has been found in 289 of the accounts.
According to an official statement, of the 628 persons, 201 were either non-residents or non-traceable, leaving 427 as actionable cases.
While the total amount involved in these cases is about Rs 4,479 crore, the Income Tax Department has finalised assessment for 79 entities involving 339 cases.
The Department finalised assessment for 79 entities involving 339 cases, as the total amount in question was estimated at Rs 4,479 crore.
"An amount of Rs 2,926 crore has been brought to tax towards the undisclosed balances in the accounts relating to these persons," the statement said, while adding that interest at applicable rates along with taxes have been levied.
The SIT has flagged off mining, ponzi schemes, iron-ore exports, misuse of export-import route as major areas prone to black money transactions. The body has also suggested steps like curbs on cash transportation beyond a level and mandatory quoting of PAN for cash and cheque payments of over Rs one lakh.
The black money controversy has been a major political issue in India, especially since the last Lok Sabha polls.