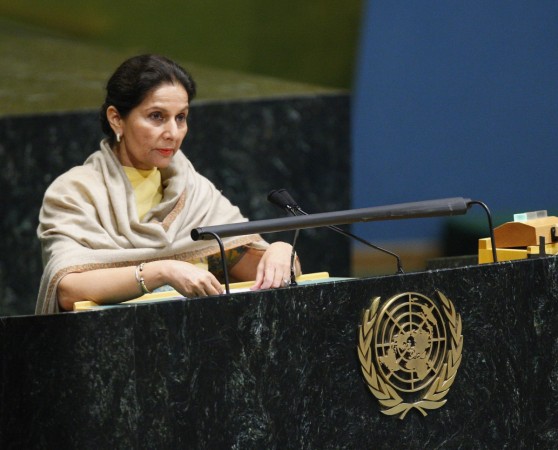 Former minister of state for external affairs in the UPA government, Preneet Kaur, confirmed on Monday that she was being investigated for holding black money abroad, on the day the Modi government at the Centre named three Indians in the black money probe.
The three persons named in the list include, Dabur promoter Pradip Burman, bullion trader Pankaj Lodhiya, and Timblo Pvt Ltd director Radha Timblo.
It was reported that four members of the Congress party, including Kaur, were also on the radar for their bank accounts in Switzerland. However, Kaur, wife of Congress leader Amarinder Singh, denied the allegations of stashing black money abroad.
"In keeping with my reply to the IT (Income Tax) department, I would like to state that I have never had, and do not have any bank account(s) overseas in my name with any foreign bank," Kaur told NDTV.
The other three persons from Congress likely to be named in the black money probe are a former Congress MP from Uttar Pradesh and two members of a big political family in Maharashtra.
Finance minister Arun Jaitley had earlier indicated that a "big Congress name" was among those on the list for holding black money abroad.
The NDA government submitted three names, none of which were politciains, in an affidavit to the Supreme Court on Monday and have said that they will disclose other names as the investigation is complete.