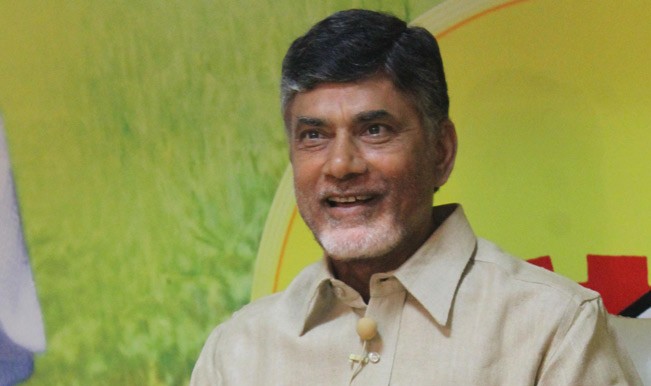 Andhra Pradesh Chief Minister and Telugu Desam Party (TDP) chief N Chandrababu Naidu on Wednesday said that India can curb the menace of black money by abolishing big currency notes and making banking transactions compulsory.
Addressing a press conference, Naidu said that he would write a letter to Prime Minister Narendra Modi to abolish currency notes of Rs 500 and Rs 1,000 denominations to check those who buy votes. He termed black money as the "root cause for all the evils" and suggested that all transactions be made through banks.
"Politics has become shelter for corrupt people and black money earners," IANS quoted Naidu as saying, adding that politicians buy votes by distributing Rs 500 and Rs 1,000 notes, which leads to competition among MLAs to make money to win elections. He highlighted that the only way to do away with this vicious circle is to make banking transactions compulsory.
"In course of time, we have to go for total bank transactions. We have to regulate and create culture. Then only we can control all evils and then only everybody will earn money through genuine way," the Andhra Pradesh Chief Minister added.
Surprisingly, Naidu was critical about Income Declaration Scheme initiated by the Central government saying that it helps black money earners to turn black money into white.
"They have to give only 40-45 per cent money. Their remaining money becomes white. It's good for them. They will happily pay this. There is not even social stigma," said Naidu.
"Out of the Rs 65,000 crore disclosed across the country, Rs 13,000 crore was declared in Hyderabad and, out of it, Rs 10,000 crore by a single individual. Who is that, we can't know as per law. Is it possible for a businessman to declare such huge money?" he asked.
Union Finance Minister Arun Jaitely had earlier said that 64,275 persons had disclosed Rs 65,250 crore after the first quarter of the Income Declaration Scheme ended on September 30.