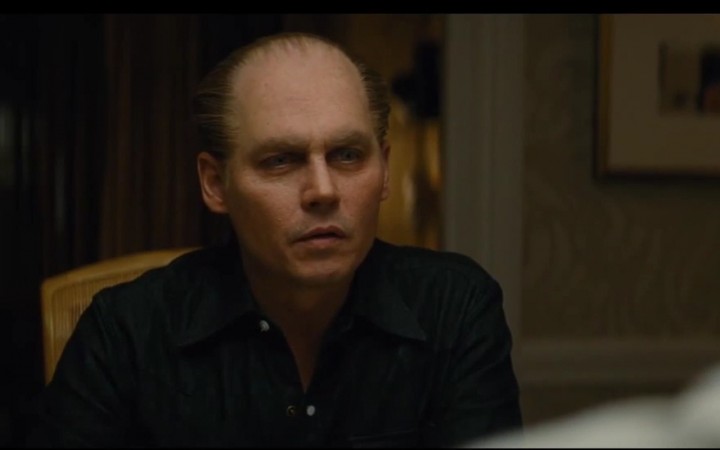 Johnny Depp never ceases to amaze. The versatile actor is almost unrecognisable as he plays notorious murderer Whitey Bulger in the upcoming crime drama "Black Mass" by Warner Bros. and Cross Creek Pictures.
The first-look trailer for the crime drama is out and Depp, covered in prosthetics and makeup, pulls off the look with elan.
The movie is based on the New York Times bestseller "Black Mass: Whitey Bulger, the FBI, and a Devil's Deal" by former Globe reporters Dick Lehr and Gerard O'Neill and tells the story of a real-life convicted murderer, who was feared by most in the underworld.
Things spiral out of control when the FBI asks Bulger to join its team as an informant and help bring down the Italian Mob. But instead of helping the police, the Boston criminal evades law enforcements, consolidates power and in the process becomes the most ruthless and powerful gangster in Boston's history.
The "Pirates of the Caribbean" star does perfect justice to the role of gangster as the trailer shows him switching from relaxed to serious in seconds. The trailer opens with a dinner scene where Depp's character asks the secret recipe to his host. When the recipe is revealed, it becomes clear that Bulger isn't interested in that but is in fact testing the host's ability to refrain from spilling intimate details about the mobster's illegitimate work; a test that the host apparently fails.
The trailer ends with the actor letting out a long, menacing laugh that is sure to keep all of his fans up at night.
"Black Mass" is set for release on 25 September, 2015 and the cast includes Joel Edgerton as FBI agent John Connolly and Benedict Cumberbatch as Whitey's brother Bill. Also starring in the film are Dakota Johnson, Kevin Bacon, Juno Temple, Adam Scott, Sienna Miller and Jesse Plemons.