Black Friday is one of the best times to buy a new phone before the holiday season begins, and we've rounded off some exciting deals on some of the best smartphones out there.
Here's a list of some of the best Black Friday deals on smartphones we're seeing right now.
T-Mobile's Black Friday deal: Buy one iPhone or Galaxy or LG smartphone and get one free
Starting November 17, anyone who buys a new flagship phone from T-Mobile can get another phone of equal or lesser value for free through a rebate. The deal will be available both online and in-store but only for a limited time.

The phones that are part of the buy one, get one (aka BOGO) include:
Apple's iPhone 8, 8 Plus, iPhone 7 and iPhone 7 Plus (however, you won't be able to get the iPhone X, most probably due to the limited supply); Samsung Galaxy Note 8, S8, S8 Plus and Samsung Galaxy S8 Active; and the three flagship models from LG – LG G6, LG V30 and V30+.
Galaxy Note 8, S8 and S8 Plus with $300 gift card by Walmart, Target and Best Buy with Verizon, Sprint, AT&T activation
Target and Walmart are offering a free $300 gift card on purchasing the Samsung Galaxy Note 8, S8 or the S8 Plus with Verizon, AT&T or Sprint activation.
Best Buy is offering direct discount of $300 if you buy the Note 8, S8 or S8 Plus on Verizon or Sprint. This deal is valid from November 23 to November 25.
For those who don't mind the older hardware, Walmart is offering Samsung Galaxy S7 32GB Prepaid Smartphone with service offered by Straight Talk for $499 (save $100).
Buy a new iPhone X on T-Mobile and Save $300

To avail this offer you will need to buy an iPhone X on an Equipment Instalment Plan (EIP) with eligible trade in and you will get $300 in bill credits applied in 24 monthly instalments of $12.50/month. This offer is valid for a limited-period only.
Free $300 Walmart Gift Card on select iPhones including iPhone 8 and iPhone X
Although direct discounts on Apple's new iPhones are very rare, shoppers buying the iPhone 7, iPhone 7 Plus, iPhone 8, iPhone 8 Plus and the iPhone X on an AT&T Next or Verizon Device Payment will receive a free $300 Walmart gift card.
Trade-in deals on Unlocked Galaxy Note 8, S8 and S8 Plus on Samsung.com

Head over to Samsung.com to buy the Galaxy Note 8 64GB (unlocked) + Free Gear 360 for $950; Samsung Galaxy S8 64GB (unlocked) + Free Gear 360 for $ 725, or add an extra $100 and get the Galaxy S8 Plus 64GB (unlocked) + Free Gear 360 for $825.
You could also trade-in your existing device to get up to $300 off ($400 from November 23) towards a new, unlocked Galaxy Note 8, S8 or S8 Plus.
50 percent off on Galaxy Note 8, S8, S8 Plus and S8 Active form Sprint

New customers who switch to Sprint can get 50 percent off from their monthly payment on any of these four top-shelf Galaxy phones through the Sprint Flex plan.
Microsoft's flat $150 off on Samsung Galaxy S8 and S8 Plus
Microsoft retail stores will also be offering unlocked versions of the Galaxy S8 and the S8 Plus for $575 and $675 respectively, which is a full $150 off from their regular price. Being sold by Microsoft, these phones will come pre-installed with Cortana assistant and Microsoft launcher app that includes Word, Excel, One Note, and Outlook.
iPhone 8, 8 Plus with $250 Target gift card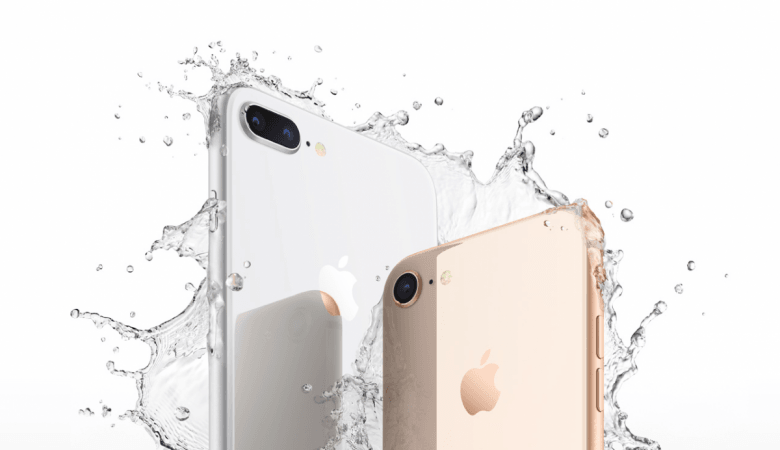 You could grab a $250 gift card when you buy an iPhone 8 or 8 Plus with Verizon, AT&T or Sprint service from a Target store with a dedicated Target Tech Section. The deal starts on November 22.
iPhone 6 for $200 from Walmart
Again, if you don't mind the outdated hardware and want to save some bucks (we're talking close to $200), the two-year-old iPhone 6 Space Gray 32GB is being offered at just $199 in Walmart stores across America. The service is offered by Straight Talk.
iPhone SE for $100 from Target
Apple's cheapest offering, the iPhone SE makes for a very good first iPhone, and you could grab yours for S100 (save $60) from Target with service offered Total Wireless.
Huawei Mate 9 for $100 off on Amazon, Best Buy, B&H or Newegg
Huawei Mate 9 may be a year-old now, but it's still a good buy, and from November 23 through 27, you could buy the unlocked handset for $100 off from the retailer's asking price on Amazon, Best Buy, B&H and Newegg.
Related