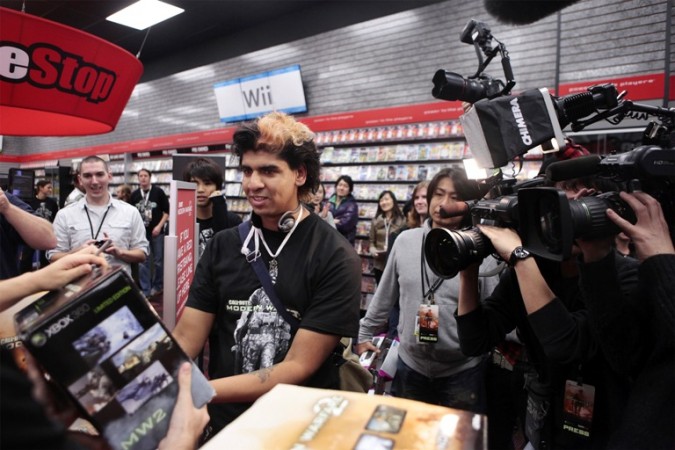 Black Friday is certainly one of the most anticipated and exciting sales of the year with truckloads of new content hitting steep discounts. Just one week ahead of the big sale, GameStop's Black Friday 2014 flyer was leaked by popular deals site Bfads.net. If the discounts are any indication, gamers will go wild shopping for their favorite titles, consoles and accessories.
Mark your calendars because the biggest discount sale is fast approaching. On November 28, major retailers around the country will offer competitive discounts to pull more buyers. Black Friday 2014 deal at GameStop, according to Bfads.net leaked flyers:
Consoles-
Xbox One with Assassin's Creed Unity and Assassin's Creed IV: Black Flag for $330.
PlayStation 4 with copies of Grand Theft Auto V and The Last of Us for $400.
Xbox 360 (500GB) with copies of Call of Duty Ghosts and Call of Duty Black Ops 2 for $200.
Game Titles-
Madden NFL 15, FIFA 15 and NHL 15 for $40.
Xbox One exclusives Dead Rising 3, Forza 5 and Ryse: Son of Rome for $30 each.
PS4 exclusives Killzone: Shadow Fall, Infamous: Second Son, MLB 14: The Show, and Knack for $22 each.
Other titles for Xbox 360, PS3 include FIFA 15, Madden 15, Need for Speed Rivals Complete Edition, NHL 15 and Sacred 3 for $30 each.
Accessorize Your Console-
GameStop has great deals on gaming accessories with a buy one get one free offer on all used games and accessories. The PS4 accessories such as cameras will sell for $40 instead of $50, PlayStation 4 Dualshock 4 Controller for $45, PlayStation 4 Charge Station for $20 and PlayStation 4 Kama Headset for $25. Xbox One accessories will also be sold at GameStop next week with the Xbox One wireless controller going on sale for $45 and charge station for $20.
GameStop will not open stores on Thanksgiving midnight but will remain open during Black Friday on November 28, 5 a.m. local time.