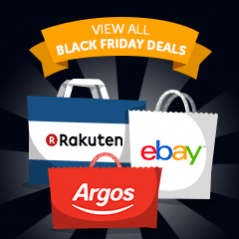 The Black Friday morning sun is yet to rise in UK, but several sellers including Tesco have already opened their stores with some exciting deals and discounts, promising up to 70% off on items like iPad, TV, coffee makers and gaming consoles.
Hot UK Deals, one of the Tesco Black Friday deals is offering a PlayStation 4 500GB gaming console for just 279 Euro, while the original price is 349 Euro, offering buyers a total saving of 70 Euro.
Tesco has already posted some of its deals on Twitter, which are sure to attract several customers. Following are some of the most exciting deals, Tesco is offering.
A Monster N-Tune headphone will be available for just 79 Euro, a neat saving of 20 Euro.
Google Chromecast, available normally at 30 Euro, is being sold at 18 Euro, a total saving of 12 Euro.
Samsung Galaxy S3 Mini smartphone (Vodafone) will be available for 59 Euro.
A PlayStation 4 gaming console, 500GB will be offered for just 279 Euro, a saving of 70 Euro .
A 32-inch Blaupunkt TV for just 99 Euro.
iPad Mini will be available for just 149 Euro, down form 199 Euro.
XBOX One will be available for just 289 Euro, without Kinect of course.
Beats Solo headphone will be available for just 79 Euro, down from 99 Euro.
Russell Hobbs Microwave just for 30 Euro.
LG NB2530A Soundbar will be offered at just 30 Euro.
According to several sources, Tesco will include several products in the list for this Black Friday deal. The list will include TV's, Kettles, Toasters, Gaming consoles, Xbox ONE bundles and Beats headphones.
Some sources mentioned that the HotUKDeals might offer an iPad Mini for just 140 Euro, which will be 60 Euro cheaper from the current market price. According to Tesco's official confirmation, the store will offer the following deals.
200 kinds of products will be available on discount including electrical, entertainment, mobile phones, DIY products and children's toys.
HD ready LED TVs (brands not mentioned), will be offered at 50% discount
Some heavy discounts on Xbox ONE and PlayStation 4 gaming console bundles.
Coffee Machine with a huge 70% discount.
These deals will be available online and offline from one minute past Friday midnight. This sale will go on up to 3 days and Tesco claimed that this sale will help customers save a total money worth 15 million Euro.
While the Tesco website crashed for some time with too many people availing the discounts, the site is now up and running.
Meanwhile, a Tesco super store has been closed down by Dundee police at Kingsway, Dundee after a brawl among customers.