After stuffing themselves with a gigantic feast on Thanksgiving Day and sitting cooped up in front of the TV, it is customary for Americans to rush out with their shopping bags early the next day and fill it with countless goodies bought at dirt cheap rates.
However, this tradition of Thanksgiving weekend shopping began only about two decades back and the term "Black Friday" wasn't even coined until the mid-1960s.
These facts just make the tip of the iceberg; read further to learn some of the most interesting and fun facts and stats about the shopping holiday.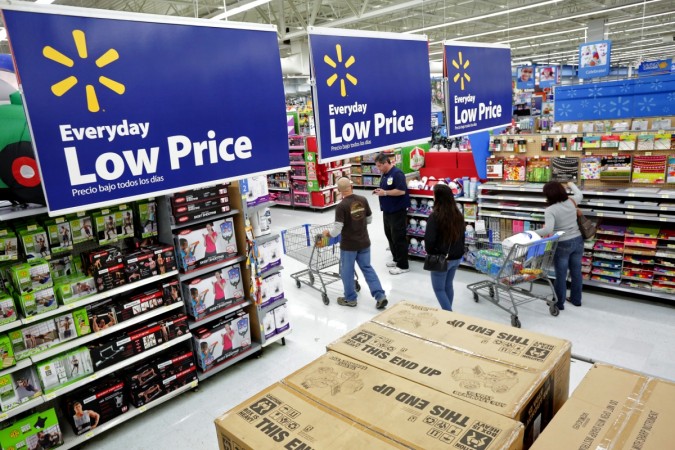 "Black Friday" was first used without any retail connotation by the police officers of Philadelphia to speak of the congested streets, clogged with motorists and pedestrians.
Prior to 2001, Black Friday was not really the biggest day of shopping, and the title was held by the day before Christmas.
Nearly 140 million unique consumers are expected to shop during the Thanksgiving weekend, according to NRF's Thanksgiving Weekend Expectations survey.
The most popular item in the shopping carts on Black Friday is Apparel, with 64% revealing they shopped in this category, AOL advertising said. It is followed by electronics at 47% and Food/Beverage and Entertainment at 46% each.
Most consumers, in order to avoid crowds and the cold chose to shop online. On Black Friday 2013, 86% of Home Goods purchases, 85% of Children's toys/games, and 47% of Entertainment purchases were made in online.
12% of all shoppers on Black Friday 2014 will be under the influence of alcohol, according to a Time survey.
Two women have been camping outside Best Buy in Beaumont, California since 5 November, 22 days ahead of Black Friday 2014, according to Banning-Beaumont Patch.
Recovering from the credit crisis that began in 2009, the auto industry will be seeing huge sales on Thanksgiving weekend of 2014, as many are expected to ditch malls for car dealers, according to Fortune.
Best Buy has introduced a "Code Adam" in case a child gets separated from his or her guardian, which usually happens every year, according to Washington Post.
Black Friday is the busiest day of the year for plumbers, who are left to clean up after guests "overwhelm the system", reports CNN.