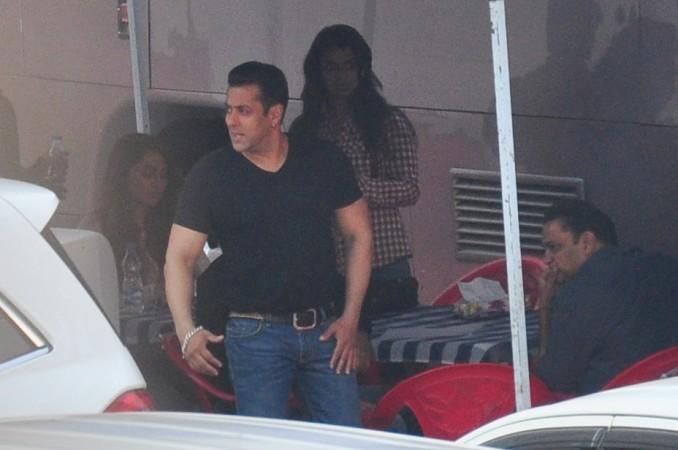 Bollywood superstar Salman Khan's struggle in real life will soon be portrayed on the silver screen.
According to reports, filmmaker Ranjeet Sharma is making a film on Salman's famous Black Buck case, the verdict of which is expected on 25 February.
Salman, who was sentenced to a jail term for hunting two Chinkaras at Bhawad and a Black Buck at Ghoda Farm in Rajasthan, spent 72 hours in jail before being granted bail.
The film will showcase Salman's three-day long stay inside the Jodhpur prison, where he was identified as Quaidi No. 210 and shared a cell with another prisoner Mahesh Saini.
The film, titled "Quaidi No. 210", has Saini making his acting debut where he will be seen playing himself. The shooting of the film began on 16 February, at the Filmistan Studio.
In an interview with Mumbai Mirror, Sharma said: "I've signed Salman's driver, Harish Dhulani, and we will be using the same Gypsy he drove during the shikaar."
"Quaidi No. 210" makers are expected to shoot some portions of the film in Jodhpur Central Jail, where the final hearing on the case will take place. The "Kick" star, who is shooting Sooraj Barjatya's "Prem Ratan Dhan Payo" in Karjat, will be in Jodhpur for the hearing.
"I'm a resident of Jodhpur, my paperwork is in order and I've taken all the necessary permissions. We will be shooting the courtroom scene on February 25, the day Salman's verdict is expected," he says.
Salman is reportedly unaware of the film that is being made on his struggle.
"It's not a biopic so I don't need his permission. Usmaan Khan who looks a lot like Salman will play him. I'll be signing two newcomers to play Aishwarya Rai and Katrina Kaif. I love Salman. The film will not portray him in a bad light." the filmmaker added.
On 17 February, 2006, Salman was sentenced to one-year jail term for hunting two Chinkaras at Bhawad and a Black Buck at Ghoda Farm in Rajasthan. The sentence, however, was put on hold by the higher court following an appeal. But on 10 April, the actor was handed a five-year jail term where he served until 13 April, before being granted bail.