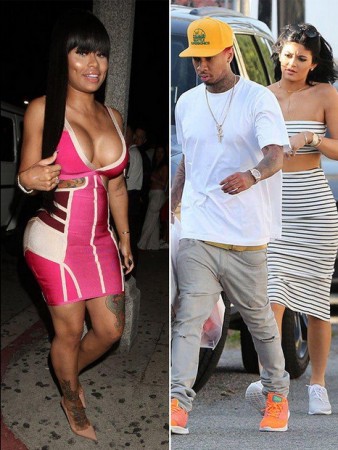 It's no use crying over spilt milk, but Blac Chyna still regerets losing her boyfriend Tyga to Kylie Jenner and wished that he was with her on her 27th birthday.
The singer, instead of partying and celebrating, reportedly spent the day crying over Tyga. Hollywood Life reports that no other gift in the world can make her happy except Tyga leaving Kylie Jenner and going back to her.
"All the gifts in the world won't make Blac Chyna as happy as Tyga would. She told one of her close girlfriends that she wants to be on a yacht with him and their son right now, sipping champagne and having a leisure day at sea. Instead, she's home crying right now and listening to Faith Evans' 'You Use To Love Me.' She's keeping it together for the most part and being as upbeat and happy as she can. But boy, does she miss and hate Tyga all at the same time," a source told the website.
Though Chyna is trying hard to be happy and has even tried spending time with her son King Cairo, who seems to remind him of Tyga. She is not able to enjoy any of her holidays or birthday without her ex-boyfriend and upset to see Tyga happy with Kylie.
Chyna hates losing out to Kylie and on repeated occasions she has tried coming in between the happy couple. "Blac Chyna feels humiliated that Tyga chose Kylie over her. That's devastating and something that she's going to struggle with for a very long time," revealed the insider.
But Tyga as well as his family have made it clear that they prefer Kylie to Chyna . "We all love Kylie and think that he's better for Tyga than Blac," Tyga's grandma, 70-year-old Kim Nguyen told the Daily Mail. "She loves Vietnamese food, so we love to cook it for her whenever Tyga invites us to his home."