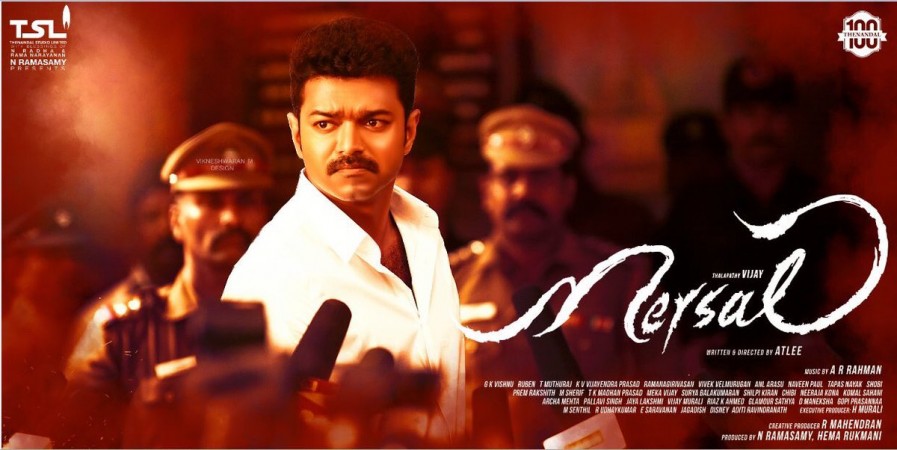 The Directorate General of Goods and Services Tax Intelligence (DGGSTI) has denied reports of carrying out raids at the premise of actor Vishal on Monday, October 23.
"It is to clarify that the officers of DGGSTI have not conducted any such search operations and the news which is being circulated is factually incorrect and false," said Joint Director of DGGSTI PVK Rajasekhar.
On Monday, reports claimed that the Vadapalani office of Tamil actor Vishal, who is the president of Tamil Film Producers' Council (TFPC) and secretary of Nadigar Sangam, was raided by a four-member group of Income Tax Department.
The timing of the raid triggered rumours that the Bharatiya Janata Party was targeting Vishal using the Income Tax Department after he slammed H Raja, a Tamil Nadu leader from the saffron party, for claiming to have watched portions of Tamil film Mersal online.
Vishal had lashed out at H Raja for encouraging piracy by watching Mersal online. He had also expressed his support to Vijay's film, which came under attack from the BJP over critical comments on GST and Digital India.
However, it was revealed later that the I-T officers visited the office of Vishal Film Factory for failing to remit Rs 51 lakh collected as TDS and not depositing the same amount to the government account and they had not carried any raid as reported by media.
"It was a routine assessment conducted by the TDS wing. An official named Venkatraman visited Vishal's office," Vishal's PR Johnson was quoted as saying by The Times of India.
An I-T official told the daily that they have got assurance from Vishal's office that the said amount will be deposited in two or three instalments. The actor has been asked to appear before officials on Friday.
Later, Vishal said that he does feel he is being targeted for his comments on the BJP leader. "Even if there is, I will face it," he told media.