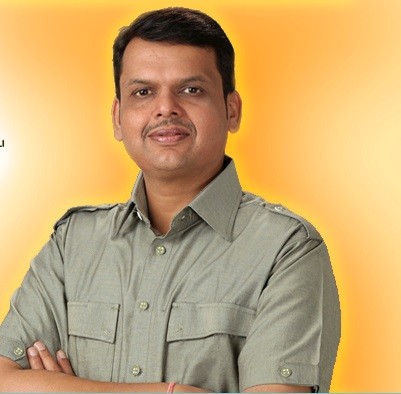 With the Bharatiya Janata Party expected to emerge as the single-largest party in the Maharashtra assembly polls, which will be conducted on Wednesday, all eyes are on the party's state president, Devendra Fadnavis, who is been seen as the probable Chief Minister.
The 44-year-old MLA, from Nagpur Southwest constituency, is now being shown as the face for the chief ministerial post in the state.
He is said to have the party leadership's backing ahead of the polls, thanks to his 'youth-friendly' and 'clean' image. Fadnavis became the Mayor of Nagpur at the age of 27, and according to his website, he has the distinction of being the second-youngest mayor in the country.
Fadnavis even enjoys support from the Rashtriya Swayamsevak Sangh (RSS) and his father, Gangadharrao Fadnavis, was also an active Sangh leader, according to reports.
While Prime Minister Narendra Modi campaigned rigorously in the state hoping to sweep the elections with the Modi wave as in the case of the Lok Sabha elections, the party was accused of not having any regional leadership to connect with voters. However, Modi himself reportedly pushed Fadnavis' name during his rallies, in a clear indication of the latter's prominence over other party leaders such as Eknath Khadse and Vinod Tawde.
Fadnavis, who has been heading the state unit since April 2013, however, faces stiff competition from more popular political figures such as Shiv Sena's Uddhav Thackeray, and Congress' Prithviraj Chavan, the erstwhile chief minister.
Fadnavis may, of course, have to piggy-back on the Modi wave if he has to emerge as the next chief minister. As opinion polls and surveys predict a single largest majority for the BJP, which itself is eyeing 165 seats in the 288-strong assembly, Fadnavis may well get the top job in the state.
The BJP leaders already seems to be making his mark, and has been receiving rare praise from senior journalists such as Rajdeep Sardesai and Nikhil Wagle who have termed him as the 'good choice' for the party if it wins.
Buzz in Mumbai: @Dev_Fadnavis will be next Maharashtra CM. At 44, will mark a generation change if it happens.

— Rajdeep Sardesai (@sardesairajdeep) October 14, 2014
.@Dev_Fadnavis is a good choice for BJP. Young, positive, clean n communitative. Definitely better than @nitin_gadkari or @TawdeVinod.

— nikhil wagle (@waglenikhil) October