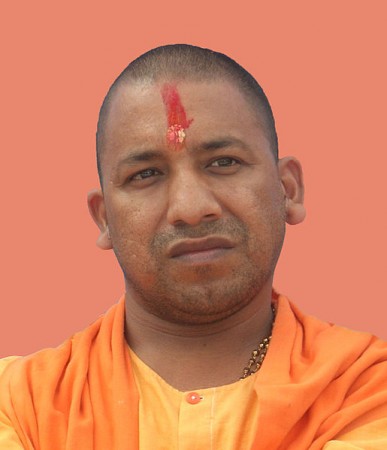 The Bharatiya Janata Party MP Yogi Adityanath is back at what he does best: hate-mongering.
In the latest controversy, the MP, who is in charge of the party's by-poll campaign in Uttar Pradesh, has equated communal tension simmering in the western part of the state to the growing number of the Muslim communities, which he shoddily veiled in the term 'particular community'.
"There have been 450 riots cases in West UP in two-and-a-half years of Samajwadi Party because the population of a particular community is rising manifold. Why there are no riots in Eastern UP? You can easily understand," Adityanath said at a rally in Noida on Sunday.
"In places where there are 10 to 20% minorities, stray communal incidents take place. Where there are 20 to 35% of them, serious communal riots take place and where they are more than 35%, there is no place for non-Muslims," the Lok Sabha member was quoted saying by Hindustan Times.
Adityanath also openly accused the Samajwadi Party-led government of 'funding' the Muslim community in the state.
"The UP government is biased towards one community. Rather than funding one particular community, the government should spend money on improving the electricity situation in the state," he was quoted saying by The Times of India.
The hate-mongering MP also made a stiff warning to the government if "untouched" eastern UP falls under communalism.
"We will not tolerate harassment of Hindus in the state at any cost. Various parts of UP witnessed communal riots but eastern UP remained untouched. If anybody tries to touch Hindus in eastern UP, he will have to face the consequences," he said.
This communally loaded speech by Adityanath comes just a few weeks after videos of him making hate-speeches against the alleged problem of 'Love Jihad' in the state surfaced.
The video, reportedly from Adityanath's 2007 speech in Azamgarh, surfaced online and he is seen exhorting supporters that "if one Hindu girl is converted, we will convert 100 Muslim girls. If one Hindu is killed, we will kill 100 Muslims".
Despite the MP raking in strong criticism for his communal speeches, the BJP had made him its 'star campaigner' for the upcoming by-polls in Uttar Pradesh, which will be conducted on 13 September, and some of them in communally sensitive regions of the state.