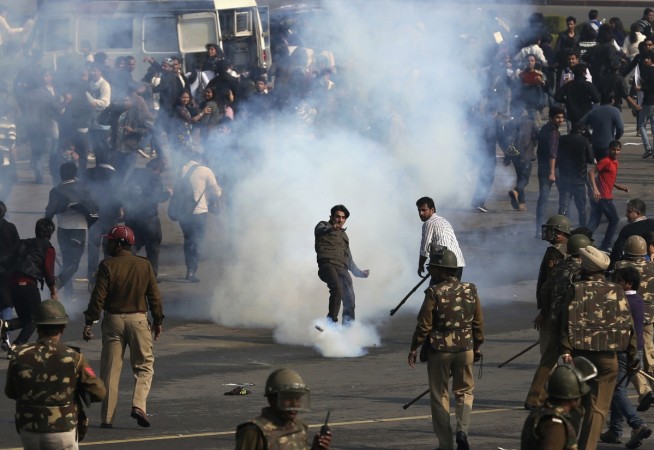 BJP workers protesting against alleged corruption in the Kolkata Municipal Corporation (KMC) on Wednesday were lathi-charged by the Kolkata police.
While 15 of them sustained injuries, 12 were arrested during the protest by the party's trade cell outside the KMC. The arrested protesters will be produced before a court on Thursday.
D P Singh, the deputy commissioner of police, central division and few other policemen were also injured as a result of bricks thrown by the protesters.
"The police was deployed at the rally today (Wednesday). Suddenly bricks were being hurled at them. Mr. Singh and some other police personnel got injured and the police tried to take control of the situation," said Joint Commissioner of Kolkata Police (Headquarters) Rajiv Mishra.
The BJP workers denied that they threw bricks. "Our party workers can never indulge in such an act. Fifteen BJP workers have been hospitalised. We strongly condemn the lathi charge," State BJP leader Asim Sarkar told The Hindu.
"We had organised a peaceful rally and were supposed to gherao the main gate of the KMC headquarters. However, we were stopped by the police. There were miscreants who mingled with the crowd and tried to disrupt our rally and we suspect that the unfortunate incident was the handiwork of one such goons," Dilip Ghosh, general secretary of the BJP's trade cell was quoted as saying by The Indian Express.
There were about 700 protesters, according to Asim Sarkar.