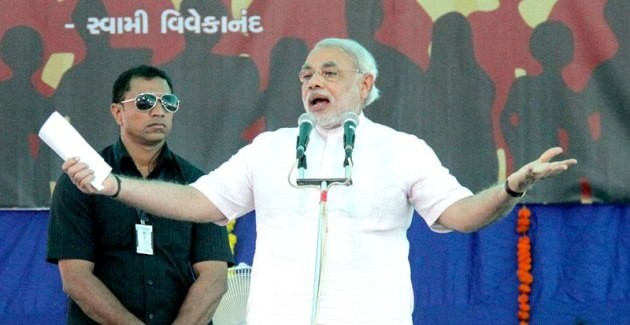 Bhartiya Janata Party (BJP) of Gujarat on Tuesday lodged a complaint against Maulana Ghulam Mohammad Vastanvi, the ex-vice chancellor of Darul Uloom Deoband, for delivering a provocative speech against Chief Minister Narendra Modi.
According to reports, BJP filed a complaint asking the Election Commission to forbid Vastanvi from entering the state.
A number of BJP supporters have come against Vastanvi following his controversial speech in which he described Modi as a tyrant. "To praise a 'zalim' (tyrant) is a crime. I never praised Gujarat Chief Minister Narendra Modi," The Indian Express quoted him.
Jagdish Bhavsar, a BJP media cell convener, protested that the speech made by Vastanvi was provocative and could cause tension in the state.
He also alleged that Vastanvi was using the platform of the Congress party to incite communal passions among various communities to create a rift in the state's communal amity.
Purushottam Rupala, BJP's national vice-president, claimed that Vastanvi's use of the word "zalim" and urging of Muslims to vote for Congress was in violation of Model Code of Conduct.
Vastanvi was delivering a speech on Monday in a rally organized by the minority cell of Congress in Mandvi Taluk of Surat when he slammed Modi.
Earlier Vastanvi was expelled from the post of Vice-chancellor of Darul Uloom Deoband, the second largest Islamic seminary of the world, for extolling the development policies brought by Modi in January 2011.