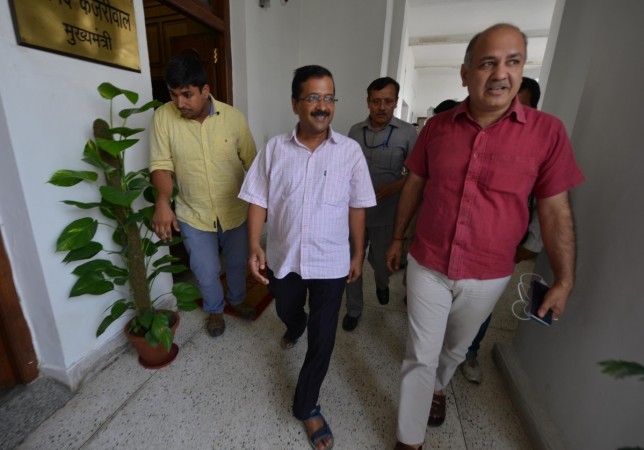 The Bharatiya Janata Party (BJP) slammed Aam Aadmi Party (AAP) chief Arvind Kejriwal and Congress leader P Chidambram for asking for proof of the surgical strikes across the LoC. On Tuesday, Kejriwal responded saying that the BJP was twisting his comments.
Along with praising Modi for the surgical strike across the border, Kejriwal told Modi to "expose" Pakistan by releasing proof that the strike took place. Pakistan media outlets have been casting doubt on the Indian Army's cross border operations after the Uri terror attacks on September 18.
"I want to ask Arvind Kejriwal whether he believes in the extraordinary valour of our Army or not in conducting surgical strikes," Union minister and BJP leader Ravi Shankar Prasad said in a press briefing. "Under the garb of seeking proof, don't belittle great leadership, courage and sacrifice of our armed forces. Why are you getting influenced by propaganda of Pakistan?" Prasad asked Kejriwal. He added Kejriwal's comments have made headlines in Pakistani media.
Prasad said Delhi chief minister's comments were ill-timed as India has managed to isolate the neighbouring country on the international fora.
"Recently they (Pakistan) took a delegation of international media to Pakistan and told them that there was no surgical strike at all by the Indian forces. They are spreading a false propaganda. Modiji should expose the false propaganda of Pakistan," Kejriwal had said in a video message on Monday.
Prasad also took on Chidambram who sought proof of the surgical strikes and said that the Indian Army had conducted cross border operations during the UPA government without publicising it.
He also asked Congress chief Sonia Gandhi if Chidambram's remarks were the official line of thought endorsed by the party.
The Indian Army had conducted surgical strikes against seven terrorist camps across the LoC during the intervening night of September 28 and 29.
After Prasad's comments, the AAP said that the BJP was using the strike to target Kejriwal.
The AAP chief Kejriwal responded on Tuesday: "If I say we are with government in combating terrorism and the government must give befitting reply to Pak's false propaganda, why is BJP frustrated?"
"BJP is twisting my video. My humble appeal to BJP - "Its sensitive matter. Please don't play politics," he tweeted on Tuesday.