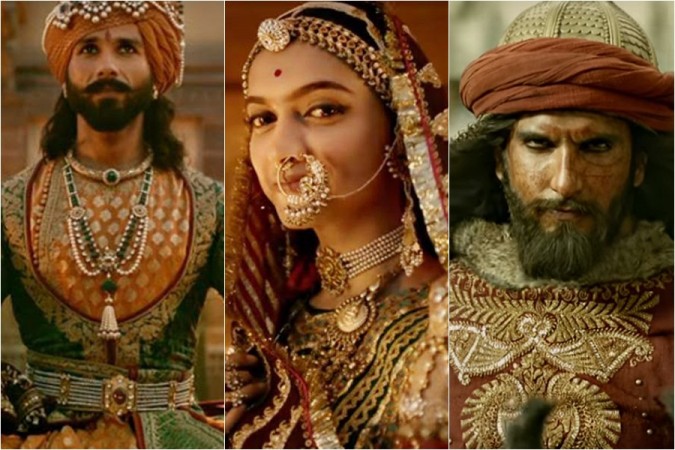 Sanjay Leela Bhansali's magnum opus Padmavati has been under severe scrutiny ever since its announcement. The makers have been receiving constant threats from Rajput Karni Sena who even vandalised the sets of the film when the crew was shooting in Jaipur.
And now BJP has stepped in to temporarily hold the release of the film for allegedly hurting the sentiments of the Kshatriya community ahead of Gujarat polls.
"We are writing to the ECI, CBFC and the Centre, seeking to stop the film's release for a temporary period till the issue is resolved," BJP spokesperson IK Jadeja was quoted as saying by The Indian Express on Wednesday (November 1).
Karni Sena threatened to burn cinema halls after the trailer of Padmavati was released. Even former Congress leader Shankersinh Vaghela warned the makers of violent protests if the movie is not shown to Hindu and Kshatriya leaders.
The saffron party has alleged that the film has a controversial twist in the history which says that Padmavati never met Allaudin Khilji.
"We have received representations from Khastriya, Rajput communities opposing any purported distortion of history and character of Rani Padmavati in the movie. History says that Padmavati never met Allaudin Khilji," Jadeja was quoted as saying by TOI who wants either the film shall be banned or its release to be delayed.
Reportedly, the step is being taken to prevent unnecessary tension ahead of polls and arrange for a pre-release viewing of the film by select Rajput representatives.
Padmavati, which stars Deepika Padukone, Shahid Kapoor and Ranveer Singh, is slated to release on December 1.