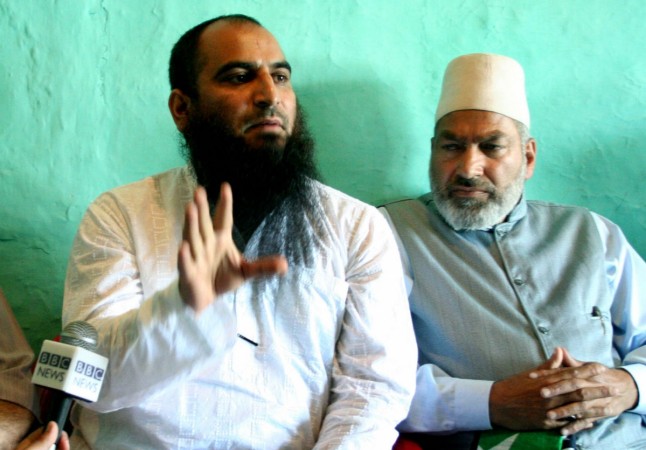 The future of PDP-BJP alliance came into question just days after both parties formed a coalition government in Jammu & Kashmir as the saffron party found the release of Hurriyat leader Masrat Alam Bhat on the orders of Chief Minister Mufti Mohammad Sayeed against the agenda of their agreement.
BJP's youth wing in the state held a protest over Alam's release on Sunday, demanding clarification from the Centre including the Prime Minister.
"The Prime Minister, Union Home Minister, RSS besides MoS in PMO Dr Jitendra Singh and Deputy Chief Minister Nirmal Singh, who belongs to Jammu region, should clarify their stand on the Masarat issue," PTI quoted Jammu & Kashmir Pradesh Congress Committee (JKPCC) chief spokesman Ravinder Sharma as saying.
"We question the decision of the Mufti Sayeed government, of whose BJP is coalition partner... where is BJP gone. It seems BJP has gone in coma or they are on ventilator after becoming part of the government," said Sharma.
BJP said Alam's release or any further orders leading to the freedom of "anti-national" or "pro-Pakistan" leaders will prove to be a major threat to peace and prosperity in Jammu & Kashmir and the entire nation.
"Masrat Alam is a threat to the national security as he is not a political prisoner but a terrorist. The BJP will never tolerate his release. If such anti-national, pro-Pakistan leaders are released, it would be very difficult to run the coalition government," BJP's state youth wing chief Ravinder Raina told PTI.
"This coalition will be in danger as we will never accept this. We will protest against the release of this anti-India leader," he added.
Raina said PDP has violated the terms of agreement that they reached under the Common Minimum Programme (CMP), thus making it "difficult for BJP to continue with PDP".
"We have formed the government with PDP based on CMP, we formed government for peace and prosperity in Jammu and Kashmir. All these issues have been kept out of the purview of the CMP and it (release of Alam) is a violation of the understanding between the two parties," he said.
The J&K police hold a similar opinion on the release of Alam. He is a close associate of Syed Ali Shah Geelani, who is known for provoking "the youth to join anti-India protests" and sending them "to Pakistan for arms training."
"It will be great security risk and threat to the peace in Jammu and Kashmir, particularly Kashmir Valley, where he has triggered two major stone pelting agitation in which large number persons lost lives in valley," a senior police officer told PTI.
Alam, 44, is the alleged mastermind of the 2008 and 2010 unrest in Kashmir Valley and was freed on Saturday after spending four years in Baramulla District Jail on the orders of Mufti Sayeed.
The J&K CM has also ordered the release of militants and separatists against whom no case has been registered yet.