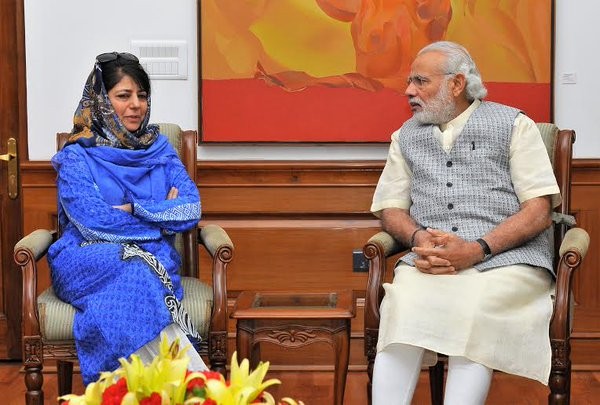 Ending weeks of deadlock since the demise of former Jammu and Kashmir Chief Minister Mufti Mohammad Sayeed, the Bharatiya Janata Party (BJP) has agreed to support the Peoples Democratic Party (PDP) to form government in the state. The PDP named its leader and Sayeed's daughter Mehbooba Mufti as the chief ministerial candidate Thursday.
Mufti had met Prime Minister Narendra Modi earlier this week, after talks seemed to have broken down between the two parties, which had formed an alliance in the state after the elections last year. Mehbooba is now set to become the first woman chief minister of Jammu and Kashmir.
"BJP legislators have unanimously decided to form government with PDP. Will extend support to PDP's CM candidate," BJP's state leader Sat Sharma said Friday, according to the Press Trust of India. Nirmal Singh was unanimously elected as the BJP legislature party leader and will be the deputy chief minister.
PDP and BJP leaders will reportedly meet with J&K Governor NN Vohra in a few days to discuss government formation.
The BJP and PDP had fallen out after Sayeed's demise in January due to differences over the agenda of alliance decided on when the two parties joined hands last year. The BJP had said they would not accept any change and had refused to heed to Mufti's demands.
"BJP and PDP will form government based on the Agenda of Alliance. There will be no change in Agenda of Alliance," Sharma said.