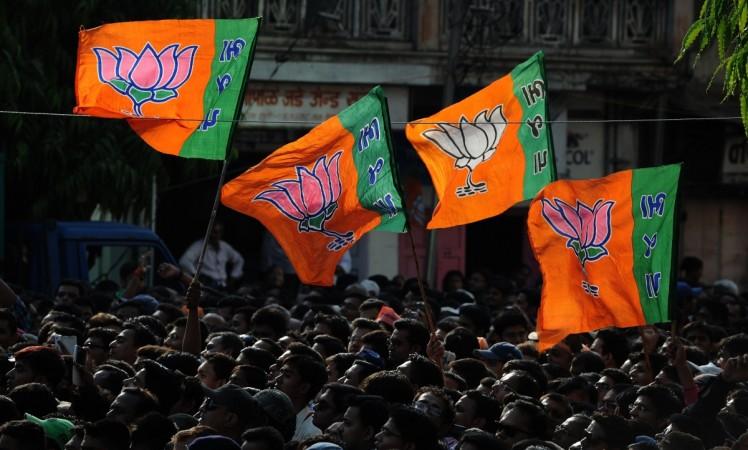 Banwari Lal Singhal, a Bharatiya Janata Party MLA from Alwar in Rajasthan, claims that he does not want any votes from the Muslim community in this year's state legislative assembly election. Singhal says he has also "maintained a safe distance" from the Muslim community by not allowing them to enter his residence and office. The BJP MLA made the anti-Muslim comments during a community meeting held at Alwar.
"Meo Muslims do not vote for BJP. I also do not go after them for votes. Seeking votes from them would mean that I have to help them in getting away with a crime that they habitually commit. This is the main reason that I have always maintained a safe distance from them," Singhal was quoted as saying by The Times of India.
Meo is a Muslim community in and around Mewat region that includes Mewat district of Haryana and parts of Alwar and Bharatpur districts in Rajasthan.
Meo sect of Muslims never votes for #BJP. I also do not go to them for votes. Asking for votes from them would mean I would be compelled to help them in getting away with crimes they regularly commit. So I always stay away from them: BL Singhal, BJP MLA from Alwar. #Rajasthan pic.twitter.com/1yAuy91AQp

— ANI (@ANI) April 10, 2018
Singhal has also urged Hindus to not allow Muslims to enter their homes as they are allegedly involved in crimes like love jihad. While speaking about love jihad, he said that Hindu women often fall in love with Muslim men and ultimately get thrown out of their house "after two years of marriage."
"Love jihad has become a tradition for Meo Muslims here. They create fake IDs on Facebook and lure Hindu girls to love relationships. They marry Hindu girls and make their life hell. On the contrary, Muslim girls despite being illiterate or less educated do not love or marry Hindu boys. I appeal to Hindu families, parents and elders to not allow Muslims into their homes and check love jihad," Singhal told TOI.
The Alwar MLA has often come under the scanner for his communal comments in the past. BJP had lost the Alwar Lok Sabha bypoll in January.