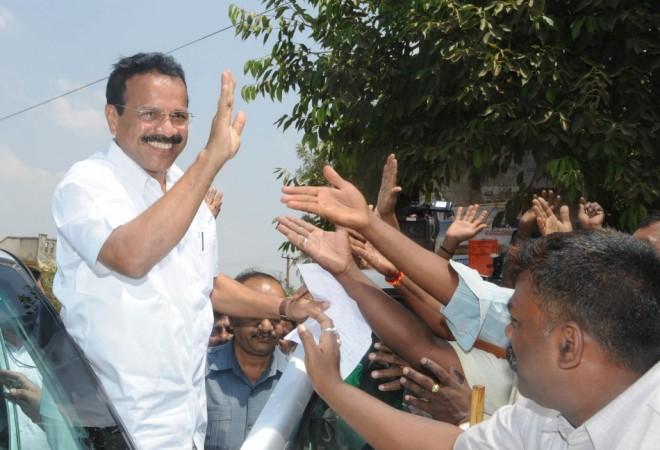 The BJP central leadership may finally bow to BS Yeddyurappa's demands and show DV Sadananda Gowda the doors after the core committee meet in New Delhi on Saturday.
According to media reports, the BJP high command has already decided to give in to the demands of Yeddyurappa to make his loyalist Jagadish Shettar as the chief minister. If the reports are to be believed, Shetter may be sworn-in as the new chief minister of Karnataka by July 11.
Yeddyurappa and his supporters have been pressuring the BJP central leadership to replace Gowda with Shettar, in order to maintain peace and tranquillity in the Karnataka BJP unit.
It was reported that senior leader LK Advani was reluctant to accept Shettar though many of the party bosses were ready to give in to the demands of Yeddyurappa.
However, it is reported that BJP party president Nitin Gadkari, senior leader Arun Jaitley, leader of opposition in Lok Sabha Sushma Swaraj and leader responsible for Karnataka affairs Dharmendra Pradhan, managed to convince Advani to meet the faction's demands after a high-profile meeting in the capital on Friday. The party's aim was to keep the first ever BJP government in South intact.
The Yeddyurappa camp was ready to break the rules of BJP in Karnataka to get rid of Gowda. Meanwhile, with the assembly elections in the state just a few months away, the central leadership cannot let the same situation prevail as it might turn the tides in favour of other rival political parties.
According to the media reports, Gowda is likely to get a post at national level in the party or can be named as the member of Rajya Sabha.
The first BJP government in Karnataka has been reeling under various crisis ever since it came to power in 2008.
Shettar is the third person to become chief minister in BJP's five-years-rule in Karnataka.