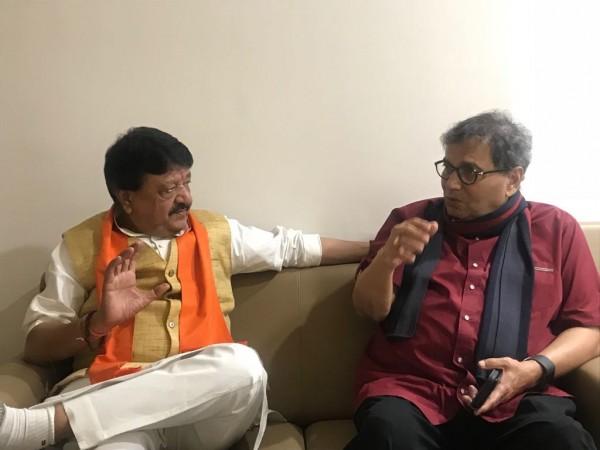 BJP general secretary Kailash Vijayvargiya may have waded into choppy waters when he recently called for Bollywood to be renamed.
Bollywood – the informal name given to the Hindi film industry in Mumbai, erstwhile Bombay – is a portmanteau of the words Bombay and Hollywood.
Vijayvargiya apparently wants the name changed to something that does not make it sound like a "pale copy of Hollywood."
The idea behind the plea
Vijayvargiya is expected to petition new Information and Broadcasting Minister Rajyavardhan Singh Rathore to change the name. He was quoted by a report in The Hindu as saying: "A couple of days ago, I met with renowned director Subhash Ghai who told me, quite in the course of a conversation, that the term 'Bollywood' now used to refer to the Hindi film industry was a derogatory reference coined by foreign media, and that we should discourage its use.
The BJP general secretary added: "He said that it made it seem as though we were a pale copy of Hollywood, whereas we had pioneers like Dadasaheb Phalke and renowned film makers like Satyajit Ray and others. This hurts our self-respect."
Vijayvargiya also said: "In 1998, the then NDA (National Democratic Alliance) government under Atalji (former prime minister Atal Behari Vajpayee) conferred industry status on the Indian film industry, and freed it from the shackles of the mafia and its illegal finances.
He added: "Now, institutional finance is available to make films, and the change is showing in terms of the clean-up that has happened. This NDA government could also contribute to the change in the way the industry is named, something that will reflect self-respect and pride."
Here is a tweet from a couple of days ago when Vijayvargiya met Ghai:
Support from other corners?
Vijayvargiya's idea may have had its roots in perception that many in the industry hold. Indeed, the word Bollywood has been reduced to a genre of song and dance in the psyche of the Western world.
And Priyanka Chopra – who is making a name for herself in Hollywood and the American TV industry – had to recently explain to a TV host in the US that Bollywood was an industry and not a genre.
Watch the video here: