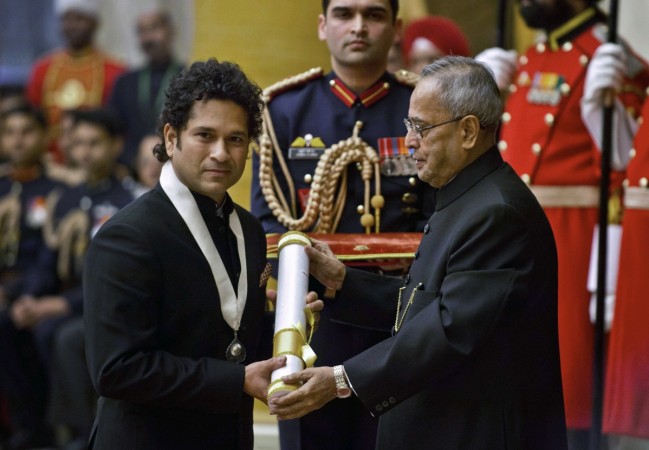 Speculations are growing about the number of individuals who will be conferred with the Bharat Ratna award, the highest civilian honour in the country, with reports suggesting that the BJP-led government has ordered for five medallions.
The Ministry of Home Affairs is said to have asked for five medallions from the Reserve Bank of India mint, at a time when the buzz around BJP stalwart Atal Bihari Vajpayee receiving the Bharat Ratna had been picking pace, according to the Times of India.
However, while there are strong expectations that more than one person will be conferred with the award, it is not necessary that all five will receive it, as the government is known to keep some medallions in reserve. In fact, the report states that the medallion presented to cricket idol Sachin Tendulkar earlier this year was taken from the spares stocked by the government.
But the BJP government does have a long list of individuals whom it would like to confer with the highest civilian award, and the prospective beneficiaries range from party leaders to deceased national heroes and proponents of Hinduism.
A posthumous conferment of the award is also expected as the Modi government is planning to bestow the honour on the freedom-fighter Netaji Subhas Chandra Bose, which could have a political undertone so as to counter the Congress' emphasis on the Nehru-Gandhi family for their role in the nation's independence.
Others on the BJP-RSS favourites' list are the late Madan Mohan Malaviya, who set up the Benaras Hindu University, and Hanuman Prasad Poddar, who founded the Gita Press that popularized Hindu mythology.
The TOI report also suggests that Bahujan Samaj Party founder and Dalit leader Kanshi Ram is also in consideration for a posthumous conferment, in a bid by the BJP government to reach out to Dalits in the country.