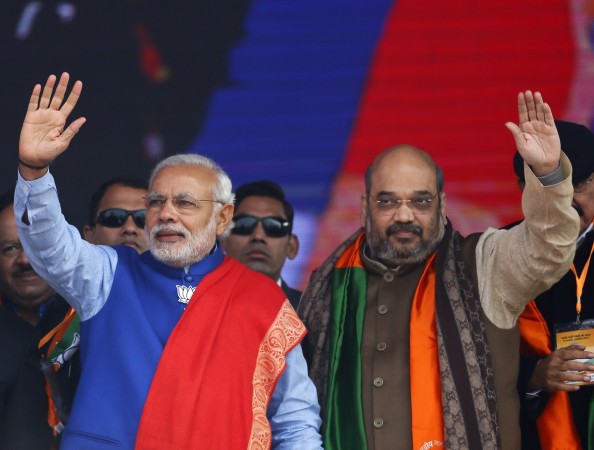 The BJP claims to have become the largest political party in the world with a membership of 8.8 crore as of Sunday night and plans to cross 10 crore by the end of March.
The figure puts the ruling party of India ahead of Communist Party of China, which had 8.67 crore members as of 2014.
The party's number has tripled ever since Prime Minister Narendra Modi launched an online membership drive on 1 November, 2014. The drive enables a person to dial a mobile number and become a member of the party.
The party had 3.25 crore members when it started the drive. Its president Amit Shah took a keen interest in the membership drive, travelling across India, especially to states where the party is not strong, Daily News & Analysis reported.
In states where the party has only a marginal presence, the membership has gone up by more than four times.
"In West Bengal, the membership figure has gone up from 1.25 to 37 lakh. This in itself is a big achievement. Our endeavour will be to ensure that these translate into votes," BJP national secretary in-charge of West Bengal Siddharth Nath Singh said.
The party has 1.47 crore members in Uttar Pradesh and plans to take it to 2 crore to gear up fro the crucial Assembly polls to be held in the state in 2017.
Meanwhile, its rival Congress also wants to strengthen its base, after suffering its worst-ever defeat in the general elections held last year, that reduced it to just 44 seats in the Lok Sabha.
The party's online membership and app-based drive was launced by former prime minister Dr Manmohan Singh on Monday, reports PTI.