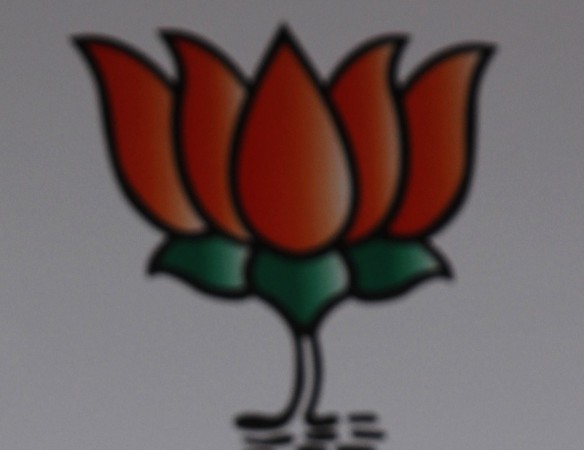 Controversial Hindu activist Pramod Muthalik's membership was cancelled by Bharatiya Janata Party (BJP) on 23 March 2014, within some hours after he was inducted into the party, say media reports.
BJP's Karnataka unit had on Sunday admitted Muthalik in Hubli, in the presence of the BJP state unit president Prahlad Joshi and other senior leaders - Jagadish Shettar and KS Eshwarappa. However, within a few hours, after facing flak from the Congress leaders, BJP cancelled his membership. Muthalik who is the chief of Sri Ram Sena is accused in over 45 cases including those of making inflammatory speeches.
BJP's Karnataka unit said that it has cancelled Muthalik's membership after receiving instructions from its central leadership. Even BJP leader and Goa Chief Minister Manohar Parrikar also asked party's Karnataka leaders to reconsider its decision of admitting Pramod Muthalik into the party. While joining the BJP, Muthalik said that he wanted to support the party's prime ministerial candidate Narendra Modi and make him the next PM of the country.
Congress leaders like Ambika Soni criticised BJP for inducting Muthalik into party. By admitting him, BJP has proved that it is opposing women's emancipation, the Congress party said. Muthalik hit the national headlines when he attacked a pub in Mangalore in January 2009 and assaulted inmates there, especially young women. Muthalik advocated that young women visiting pubs and consuming liquor is not recommended in Hindu culture. He was also allegedly arrested in cases related to religious hatered speeches. In the height of hue and cry over the attack on Mangalore pub, the then Chief Minister BS Yeddyurappa had stated that his government was seeing all angles to ban Sri Ram Sena.
Pramod Muthalik, who was born in a Marathi family in Hukkeri of Belgaum district, bordering Maharashtra, joined Rashtriya Swayamsewak Sangh in 1975, Then in 2004, he joined Bajrang Dal, another pro-Hindu organisation and became its south India convenor. After Muthalik was expelled from Bajrang Dal in 2005, he set up the Shiv Sena's Karnataka unit in the same year. However, he left Shiv Sena in 2006, when the party demanded for the merger of Marathi-speaking areas of Belgaum region with Maharashtra. It was after that Muthalik launched the Sri Ram Sena.