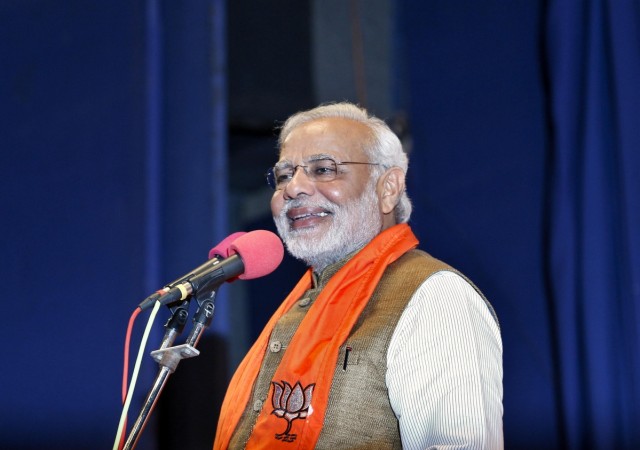 After remaining under President's rule since 17 February 2014, Delhi is now likely to get its new government soon. BJP Rajya Sabha MP Prabhat Jha reportedly said that the ruling party wants to form government in Delhi to serve the people.
The announcement has now raised questions if the decision to rule the nation's capital is really in favour of the masses or if it is Modi-Shah duo's another strategy to decimate other parties.
While BJP had refused to form the government during the December 2013 assembly elections despite winning with majority seats—31 out of which three resigned on being elected in Lok Sabha, the party is now willing to form the government and has also agreed to meet Lt Governor Najeeb Jung, if asked to, reported NDTV.
Meanwhile, Aam Aadmi Party that stepped down from the post in February, appears to be busy in a blame game. AAP has accused the Bhatiya Janta Party of trying to wean away six Congress MLAs by offering ₹20 crore to each one of them. It made similar accusations last month claiming that BJP was trying to lure AAP MLAs.
However, Home Minister Rajnath Singh has refuted AAP's allegations. "BJP has never done any horse-trading, nor will it do so in future. The question does not arise at all," Daily News & Analysis quoted Singh.
BJP Aiming to Serve People or is it Power Hungry?
Though Jha claims that BJP intends to serve the people of the region, questions are being raised on if the party will really work towards development or if it is just power hungry and wants to remove the hold of opposing parties.
PM Narendra Modi and his close aide and BJP President Amit Shah are said to be applying the same formula in Delhi to loosen other parties' hold, as the duo did in Gujarat in 2001.
They slowly and gradually loosened Congress' hold over rural Gujarat where it was most influential, and successfully decimated Congress, which was a very powerful and influential party in Gujarat during 1990s.
However, there they did not buy members of other parties (as alleged) and instead pulled out strongest contender across the state against Congress, according to news reports. Since the time Modi took over Gujarat as CM, he and Shah have been tirelessly working towards the development of the state and the party still maintains a strong hold in the region.
Hence, it is certain that BJP would not leave any stone unturned to form government in the capital of India. However, it remains to be seen if it will keep its promise and serve the people.