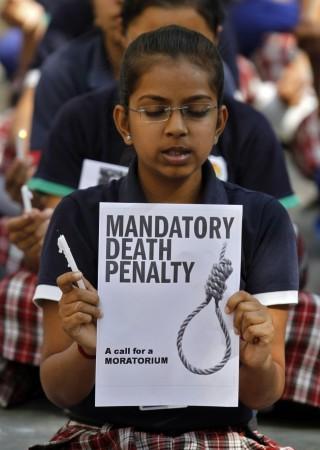 The death of the 23-year-old medical student, who died following injuries in a brutal-gang-rape on Dec 16, triggered one of the biggest protests in the country. Amid the loud demands for safety and security for women, Indian politicians continue to make derisive comments that demean the dignity of women.
Such statements were made at a time when the whole country is trying to change the current mindset towards women. Coincidentally, a Congress leader from Assam has been arrested for allegedly raping a married woman on Wednesday.
Suggesting that change has come from the top, politicians have started playing the blame game again, rather than finding ways to tackle such issue that long rattled the country.
Rashtriya Swayamsevak Sangh (RSS) chief Mohan Bhagwat stoked controversy on Friday after saying that aping western culture led to a rise in rape crimes in the country.
"Such crimes hardly take place in Bharat, but they frequently occur in India," Bhagwat said, seemingly indicating that westernization in Indian cities has led to such crimes.
As if that's not enough, a cabinet minister from Madhya Pradesh has caused huge embarrassment for the Bharatiya Janata Party (BJP) after stating that women who cross the moral limit deserve punishment.
"One has to abide by certain moral limits. If you cross this limit you will be punished, just like Sita was abducted by Ravana," Kailash Vijayvargiya told reporters. (Translated from Hindi)
Andhra Pradesh Congress president Botsa Satyanarayana had earned public wrath after describing the Delhi gang-rape as a "small incident" and saying that women shouldn't go out during late hours.
Abhijit Mukherjee, Congress MP and son of President Pranab Mukherjee, too kicked off a row a few days ago with his outrageous reference to female protestors in Delhi as "dented and painted". He had later apologised his statement following outcry from the public and political circles.
Another politician, whose faux pas earned him disgrace in the eyes of the public, was Banwari Lal Singhal, BJP legislator from Alwar city constituency in Rajasthan, who said wearing skirts in schools led to sexual harassment.
He wrote a letter to the chief secretary, demanding pant-shirts or salwar suits as uniforms instead of skirts for girls.
The controversial comments by the politicians came in the wake of huge protests from the public following the brutal gang-rape case in Delhi.
The 23-year-old medical student was raped, severely beaten and thrown off a moving bus along with her male friend, triggering one of the biggest protests in Delhi. She passed away at Mount Elizabeth Hospital, Singapore, last week.