Bollywood actress Kalki Koechlin launched Arjun Shekhar's book 'End of Story'' in Mumbai on Friday.
"Dev D" star Kalki turned 30 on Friday, though going by her fine looks, it seems for her age is nothing but a number. Kalki, who had to celebrate her big birthday alone at the book launch, looked gorgeous in a short black dress with a red cardigan.
Kalki's birthday matches with superstar Hrithik Roshan, and it also seems they share the same fate as both had to celebrate their birthdays without their estranged spouses.
In November last year, the actress parted ways with husband and filmmaker Anurag Kashyap. Kalki and Anurag, who worked together on "Dev D" (2009) and "That Girl in Yellow Boots" (2011), had tied the knot in April 2011.
Meanwhile, speaking about his book, Arjun said: "Humans represent what is not present through stories. The ability to interpret a story and create authentic stories ourselves -- what I call symbolic literacy -- isn't taught unfortunately in schools or colleges. And yet it is the most important Meta process that humans need to learn. Through my workshops I realized how inadequately understood this field of symbolic literacy is in spite of us being a symbolic species," as quoted by apunkachoice.com.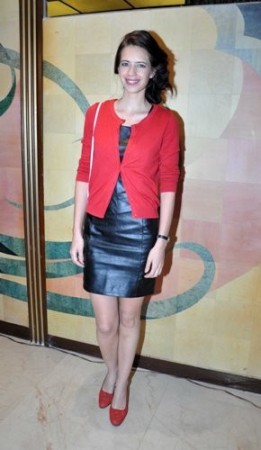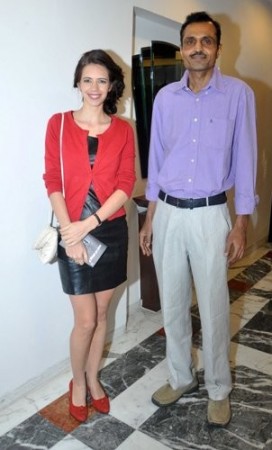 .